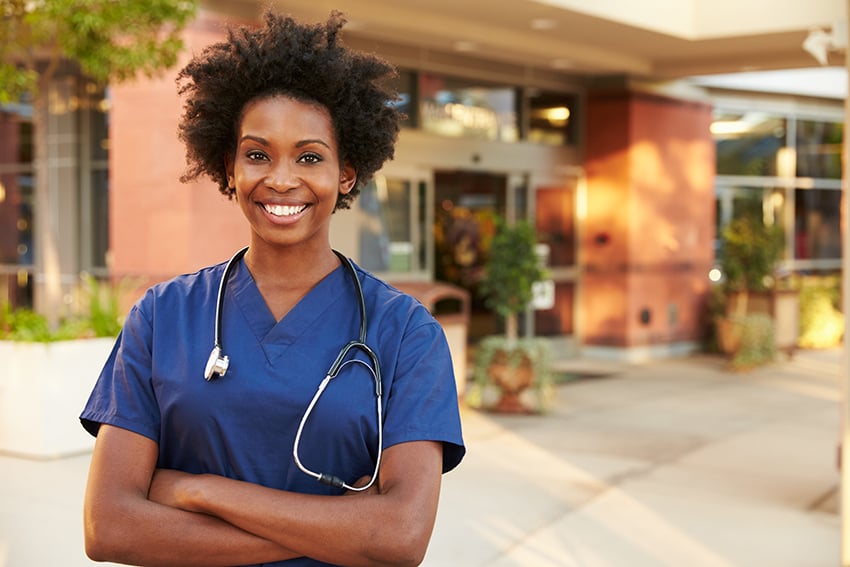 At HealthTrust, we are always looking for new ways to help nurses find careers that meet their individual needs. This includes creating new job opportunities that nurses cannot find anywhere else. Take a look at some of the innovative careers we've introduced to the nursing community:
Specialty Travel Program
The HealthTrust Specialty Travel Program combines the stability of permanent positions with the adventure of travel nursing. Nurses enjoy guaranteed travel assignments at HCA Healthcare facilities, as well as the benefits of permanent employment, such as health insurance, paid time off, and tuition reimbursement.
Like traditional travel nursing, specialty travel nurses can expect to spend about 13 weeks at each facility before transitioning to the next, with housing or a housing stipend provided for each location. Nurses will have a say in where they go on their next assignment, and they will also receive pay packages that are on par with or exceed other travel assignments in the area.
To learn more, click here.
Specialty Training Apprenticeship for Registered Nurses (StaRN)
The StaRN program is designed to increase the pool of qualified registered nurses while bridging the skills gap between new graduates and experienced nurses. RNs with three to five years of recent hospital experience can become StaRN instructors, providing them with the opportunity to inspire the next generation of nurses by acting as mentors, educators, and preceptors.
StaRN educates thousands of post-graduate, newly-licensed nurses every year using specialized training that eliminates the catch-22 of not having the experience to work in an acute-care environment and being unable to gain that experience without the chance to work. This program spans 10 to 22 weeks depending on specialty and includes comprehensive didactic training with a robust simulation experience, as well as a clinical preceptorship at the specific client healthcare facility. StaRN is currently available in more than 40 cities and regions across the country, offering opportunities for both learners and instructors.
To learn more, click here.
Resource Pool Nursing
Our resource pools give nurses the chance to gain exclusive access and first-hand visibility into what it's like to work at a wide variety of HCA Healthcare hospitals in their area. These full-time careers offer competitive pay, benefits, guaranteed hours, preferred scheduling, and the flexibility to travel to different facilities to provide care where it's needed most.
Resource pools are currently available for registered nurses in West Florida and in the Houston metro area, as well as to Houston CNAs in conjunction with StarTECH – a segment of our StaRN program that prepares certified nursing assistants to become patient care technicians (PCTs).
To learn more, click on the following links to be brought to the appropriate program flyer: West Florida RN | Houston RN | Houston CNA
Local Contract Nursing
Local contracts offer nurses the stability of guaranteed hours without requiring a long-term commitment. Typically around 13 weeks in length, our local contracts provide flexible scheduling, competitive pay, and more for nurses in a variety of specialties. To find local contract opportunities in your area, click here.

In addition to the careers above, HealthTrust offers a multitude of job opportunities for per diem, travel, interim leadership, and more. To browse all of our available jobs, visit www.healthtrustjobs.com.