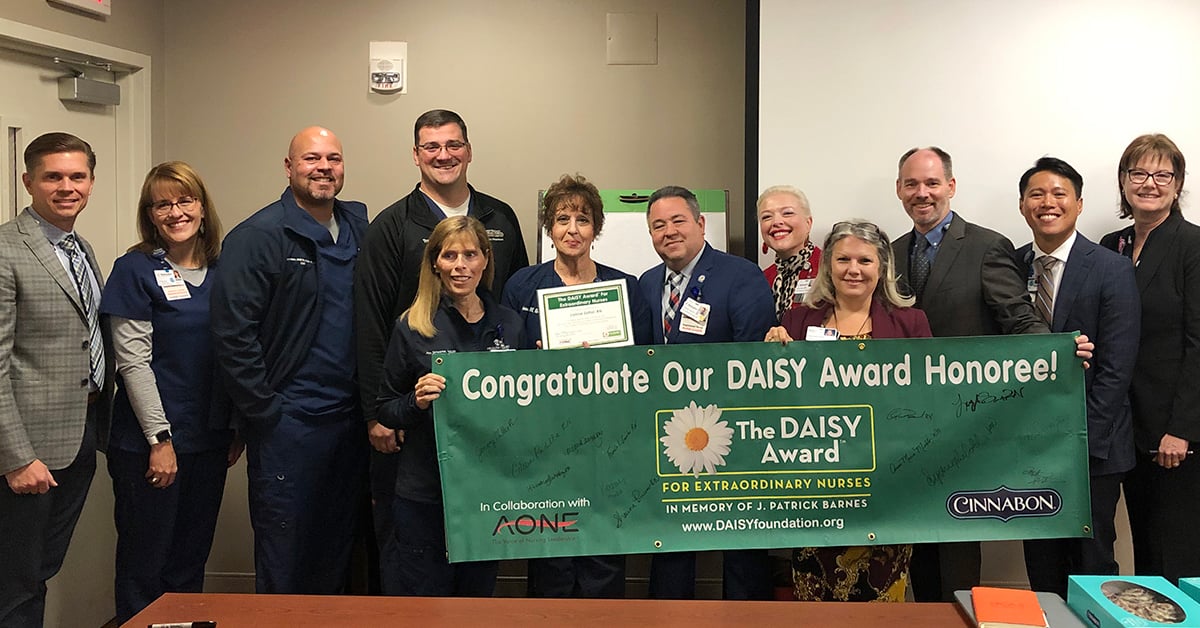 Congratulations to Janine Seftel, RN, on earning a DAISY Award! Janine is the Assistant Nurse Manager for the Emergency Department at Methodist Specialty and Transplant Hospital in San Antonio, Texas.
Janine is a former HealthTrust Workforce Solutions (HWS) nurse who currently works for HCA Healthcare, of which HWS is a fully-owned subsidiary. She was nominated for the DAISY Award by HWS Division Vice President Randall Garcia for going above and beyond to mentor a per diem nurse who had the desire to work in the Emergency Department but did not yet have the experience:
"Janine Seftel is the Assistant Nurse Manager in the Emergency Department (ED) at Methodist Specialty and Transplant Hospital. Our HWS nurse, Robert Jackson, is a telemetry nurse and was taking care of ED Hold patients at the facility. His positive attitude, great clinical skills and outstanding nursing practice was noticed by the ED staff. They really enjoyed working with him and wanted him to be able to work directly in the ED.
He did not have the ED experience to test for ED and be placed in the ED folder group. Janine offered her staff's time, resources and expertise to mentor him for the ED. Robert has done a great job and seems to be ready to add the ED folder group to his portfolio. Janine and her team exhibited an incredible level of partnership…. and we welcome it."
Please join us in congratulating Janine Seftel on earning a DAISY Award!
If you'd like to join our clinical or corporate team, click here to browse our available job opportunities.