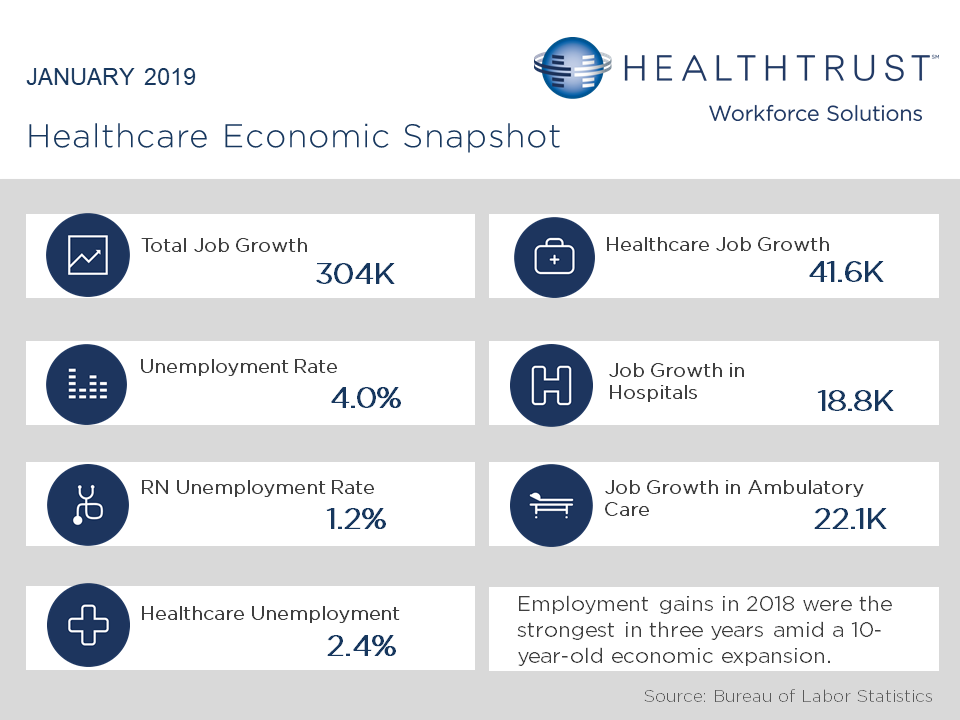 The U.S. added a strong 304,000 new jobs in January, while the unemployment rate edged up to 4.0%. The healthcare sector contributed 41,000 of the new jobs last month, with growth distributed primarily between hospitals (18,800) and ambulatory care (22,100).
The latest economic data revealed that employment gains in 2018 were the strongest in three years amid a 10-year-old economic expansion.
If you are interested in exploring new career opportunities with HealthTrust Workforce Solutions, please fill out the form below or click here to browse our available jobs.