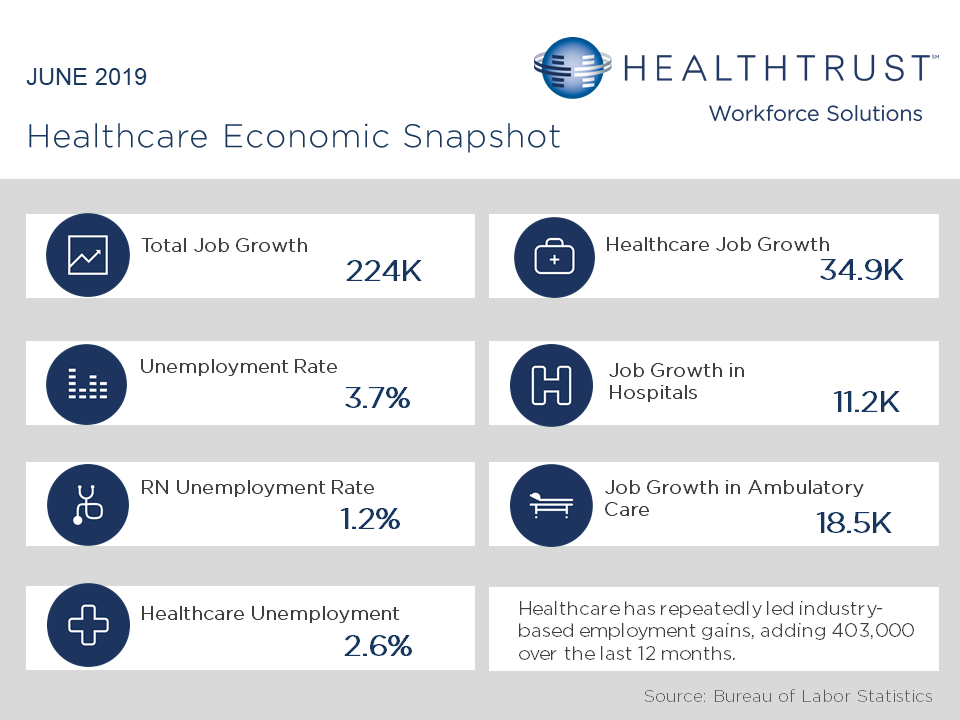 The U.S. economy rebounded in June, adding a robust 224,000 jobs and breaking the record for the longest period of economic growth in U.S. history. June's hiring ramp up added three times as many new jobs as the previous month. The unemployment rate ticked up slightly, reaching 3.7% nationally and 2.6% within healthcare.
Once again, healthcare continues to shine as a bright spot of job creation, contributing 34,900 jobs last month or 16% of all job growth. Ambulatory healthcare experienced a job growth of 18,500 new jobs and 11,200 jobs were gained within hospitals. Healthcare has repeatedly led industry-based employment gains, adding 403,000 over the last 12 months.
If you are interested in exploring new career opportunities with HealthTrust Workforce Solutions, please click here to browse our available jobs.