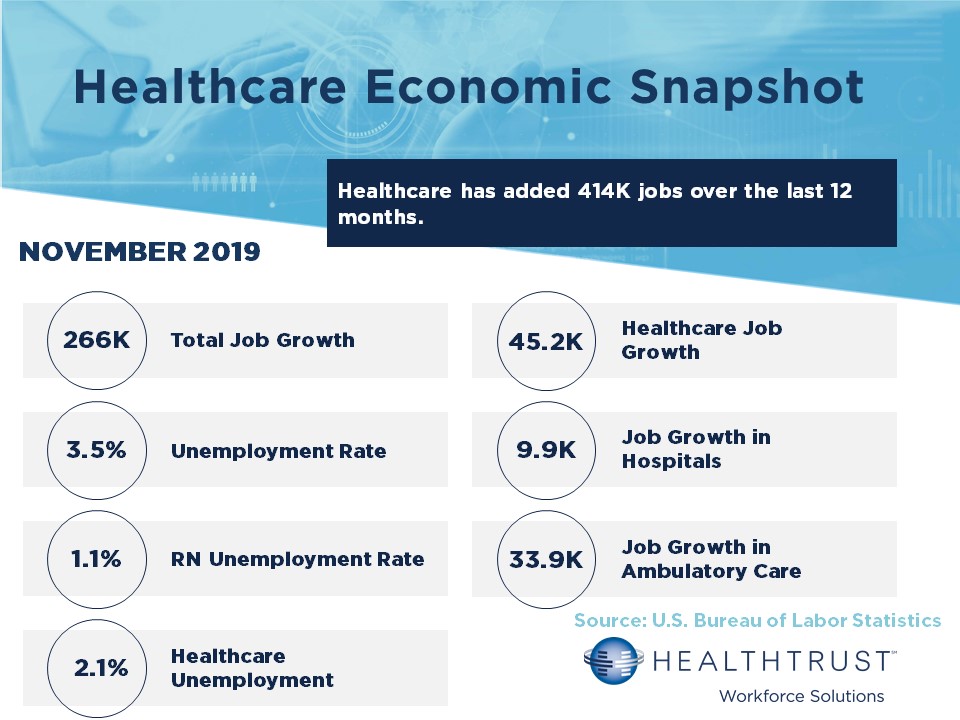 The latest BLS Economic Situation report revealed that the economy created a robust and unexpected 266,000 new jobs in November, with the healthcare sector once again leading the way contributing 45,200 jobs or nearly 17% of all job growth.
The unemployment rate dipped to 3.5%, the lowest since 1969. This was the largest increase seen in the last 10 months amid the longest economic expansion in U.S. which has lasted for 11 years.
Ambulatory care accounted for the majority of job gains last month, adding 33,900 new jobs. Hospitals added a strong 9,900 new jobs during the same period of time. Healthcare has added 414,000 over the last 12 months.
If you are interested in exploring new career opportunities with HealthTrust Workforce Solutions, please click the button below to browse our available jobs.