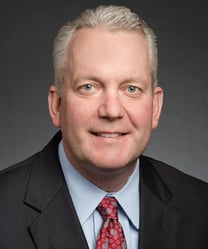 HealthTrust Workforce Solutions President & CEO Brendan Courtney has been named to Florida Trend's Florida 500 for the second consecutive year! This list includes the 500 most influential business leaders in the state within their professions or their communities.
"It is a great honor to be recognized as one of the state of Florida's most influential executives," Brendan says. "That said, I am most proud of HealthTrust Workforce Solutions' deep-rooted commitment to cultivate growth within our state. HWS has thrived within the Florida business climate and we continue to expand our physical footprint. We have grown to become one of the top 20 largest employers in Broward County, providing economic opportunities for more people in more ways — including the nearly 1,000 corporate employees and the thousands more clinicians employed at healthcare facilities across our state."
To determine the Florida 500, the Florida Trend editorial staff spend one year researching and interviewing business leaders across different industries throughout the state. This is only the second time that Florida Trend has offered this distinction.
"As the largest provider of healthcare managed services, we work to facilitate business opportunities within the state for our nearly 500 staffing partner organizations," Brendan says. "HWS looks forward to continuing to grow our business and contribute to the Florida economy."
For more information about the Florida 500, visit floridatrend500.com. If you're interested in joining the HealthTrust Workforce Solutions team, click the button below to browse our clinical and corporate jobs.