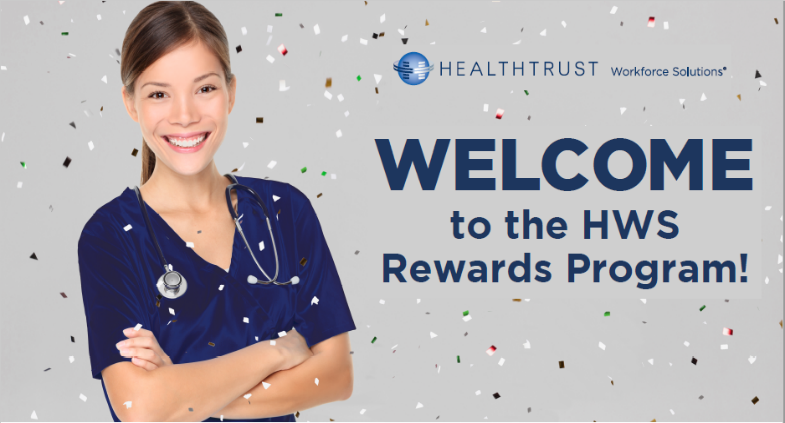 At HealthTrust, our job is to take as good of care of our nurses as they do of their patients. That's why we're proud to introduce our HWS Rewards Program!
Our newly-launched HWS Rewards Program incorporates our signature $500 Quarterly Bonus and Refer a Friend programs into one comprehensive rewards program. Nurses can earn more money by picking up additional shifts and everyone can earn by introducing their friends to HealthTrust Workforce Solutions. It's that easy!
Quarterly Bonus Program:
RNs working per diem shifts or on local contracts can earn $500 when they work 468 hours in calendar quarter.
Refer a Friend:
Earn up to $750 when you refer a friend to HWS and they complete a 13-week travel assignment or work 80 per diem hours. For a limited time, you can earn a $1,500 bonus when you successfully refer a nurse to our new Specialty Travel Program.