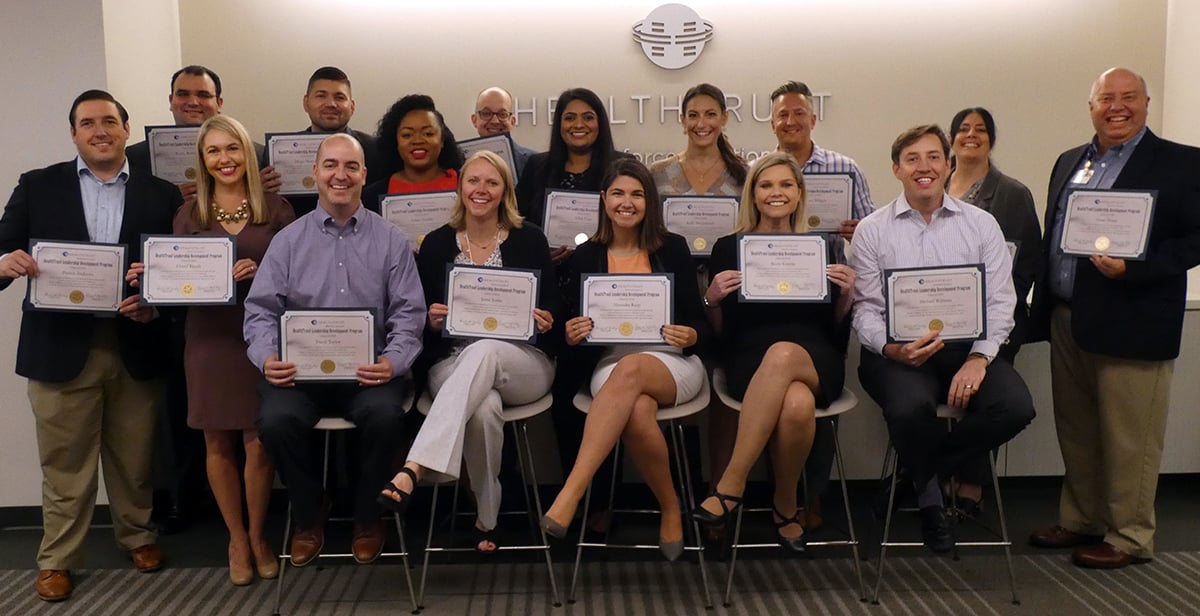 HealthTrust Workforce Solutions is proud to congratulate our recent graduates of the Leadership Development Program! This year-long program is designed to cultivate the continuous growth and professional development of our team members through formal mentorship, leadership exercises, presentation skills development and more.
Please join us in congratulating our graduates for their demonstrated commitment to leadership and operational excellence!
Pictured above: Back row, from left are Ruddy Rodriguez, Diego Monsalve, Ashlee Joselin, Eddie Parizek, Silkie Vasa, Kelly Breitenbach, Shawn Milligan, Kimberly Aponte, James Perez. Front row, from left are Patrick Andrews, Cheryl Rhody, Travis Taylor, Jamie Jonke, Alix Raup, Becky Gritzke, Mike Williams. Not pictured: Natascha Hansen.
If you're interested in joining our team, click here to browse our available job opportunities.