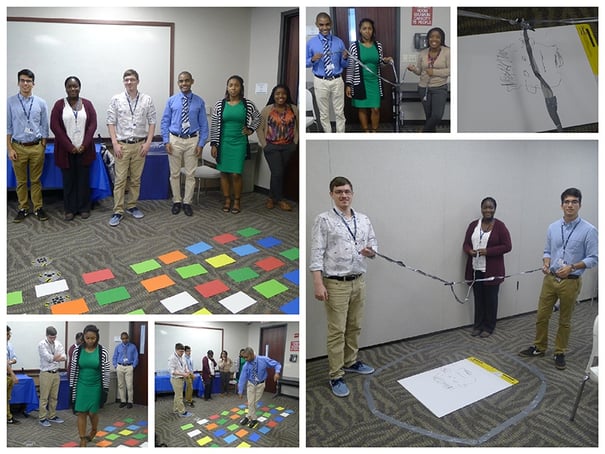 HealthTrust Workforce Solutions would like to welcome its summer interns!
We have seven interns starting this week, including three familiar faces who interned with us last summer. Their first few days were filled with learning about HealthTrust and performing team building exercises (pictured), and they will join their respective departments later in the week.
Kevin and Tasanee will be interning in MSP.
Briana and Marcain will be interning in Recruitment.
Abigail will be interning in Credentialing.
Alfonso will be interning in Travel.
William will be interning in IT.
They will be working at our South Florida headquarters throughout the end of July. Please join us in welcoming our 2017 summer interns!