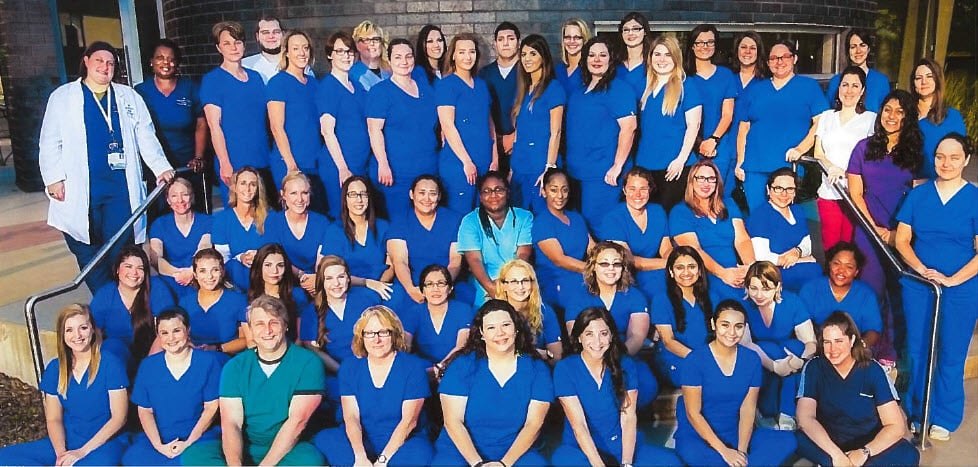 Our StaRN program is hiring! If you're a registered nurse and would like to inspire the next generation of nurses in Richmond, Salt Lake City, or Las Vegas, consider becoming a StaRN instructor. No prior teaching experience is necessary!
StaRN – short for Specialty Training Apprenticeship for Registered Nurses – is designed to bridge the skills gap between new graduates and experienced nurses through a combination of classroom and hands-on specialty training. Each cohort lasts 10 to 22 weeks depending on specialty, during which StaRN instructors act as mentors, educators, and preceptors to newly-licensed registered nurses.
Instructors must be registered nurses (RNs) and have a minimum of 3 to 5 years recent hospital experience. More information about our instructor positions will be available during our StaRN Open Houses below.
June 17: Richmond, Virginia
DoubleTree by Hilton Midlothian
1021 Koger Center Blvd.
Richmond, VA 23235
June 19: Salt Lake City, Utah
Residence Inn by Marriott Salt Lake City Murray
171 East 5300 South
Murray, UT 84107
June 21: Las Vegas, Nevada
Suncoast Hotel and Casino
9090 Alta Drive
Las Vegas, NV 89145
If you're interested in attending an open house, please use the form below to RSVP. If you're unable to attend the open house but you like to learn more, please select that option from the "StaRN Location" field in the form.