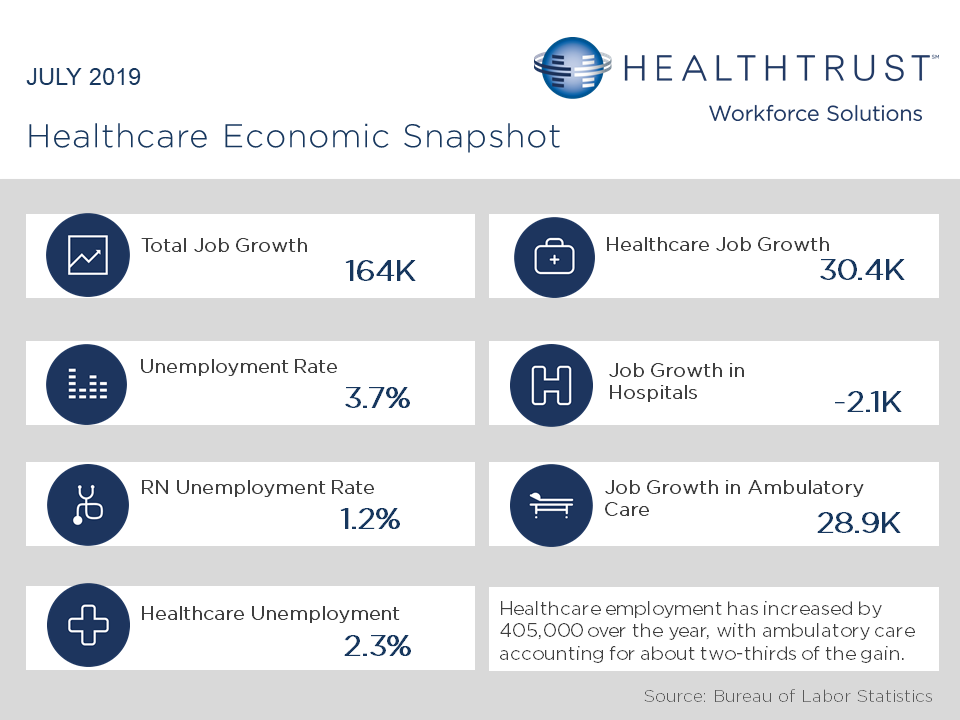 The U.S. economy created 164,000 new jobs in July and the unemployment rate remained unchanged at 3.7% nationally. The healthcare sector added 30,400 jobs, with nearly all job creation occurring within ambulatory care settings.
Although hiring has slowed a bit since 2018's record growth, the economy has still created an average of 165,000 new jobs a month in 2019. Only 80,000 new jobs must be added monthly in order to absorb the new people entering the labor force.
If you are interested in exploring new career opportunities with HealthTrust Workforce Solutions, please click the button below to browse our available jobs.