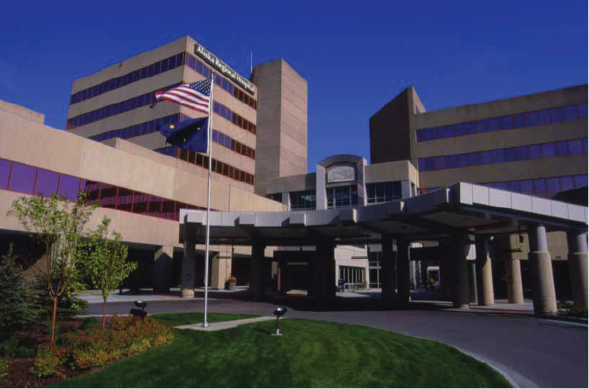 Alaska Regional Hospital is a 250-bed HCA Healthcare facility located in Anchorage, Alaska. The hospital is known for being the only non-military hospital in the state with its own landing strip, providing the capability to receive LifeFlight Air Ambulance patients via plane onsite.
The hospital offers a broad spectrum of services, including emergency care, cardiovascular care, and women's services. The quality of these services has earned the facility many awards and accreditations, like recognition as a Top Performer on Key Quality Measures by The Joint Commission for heart attack, pneumonia treatment, and surgical care. Staff members say that Alaska Regional Hospital is a great place to work because of its family-like atmosphere, supportive management, and excellent teamwork.
As the largest city in Alaska, Anchorage is home to endless activities and attractions: take in the beautiful scenery and go whale watching at Cook Inlet, learn about the cultural history of the region at the Alaska Native Heritage Center, or ski down one of the region's numerous trails. Anchorage also celebrates its 22 hours of sunlight every June with its Summer Solstice Festivals, featuring local art, a Hero Games competition, parades, and more.