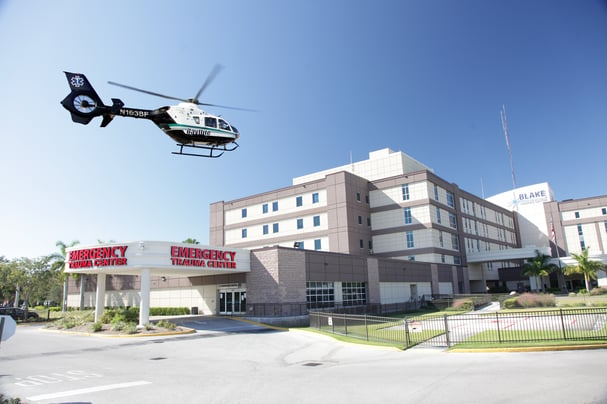 Blake Medical Center is a 383-bed HCA facility located on the west coast of Florida, just minutes from Sarasota. Blake Medical has a multitude of award-winning specialty centers including burn care, complex hand repair, and a stroke center. The facility's Level II Trauma Center is the second one of its kind in the state and was the first one on the west coast south of Tampa Bay.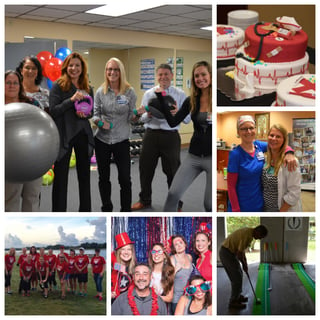 Located in Bradenton, Blake Medical Center is less than an hour from Tampa and St. Petersburg, and about two hours from Orlando. Bradenton itself is home to a beautiful Riverwalk, the Robinson Nature Preserve, and numerous white sand beaches. Dolphins and manatees can often be spotted just off the shoreline.
Blake Medical Center's mission is to provide exceptional care to every patient, every time. This care extends beyond the hospital's walls and into the community through supporting the American Cancer Society, America Heart Association, and other local charities. The Center even received the American Heart Association's Gold Fit-Friendly Worksite designation for its commitment to employees' health and wellness.
Overall, the facility's employees say Blake Medical is a fun place to work, full of friendly and outgoing people, according to Indeed. Blake Medical's culture coupled with the warm Florida weather makes this facility a perfect place to find your next career.