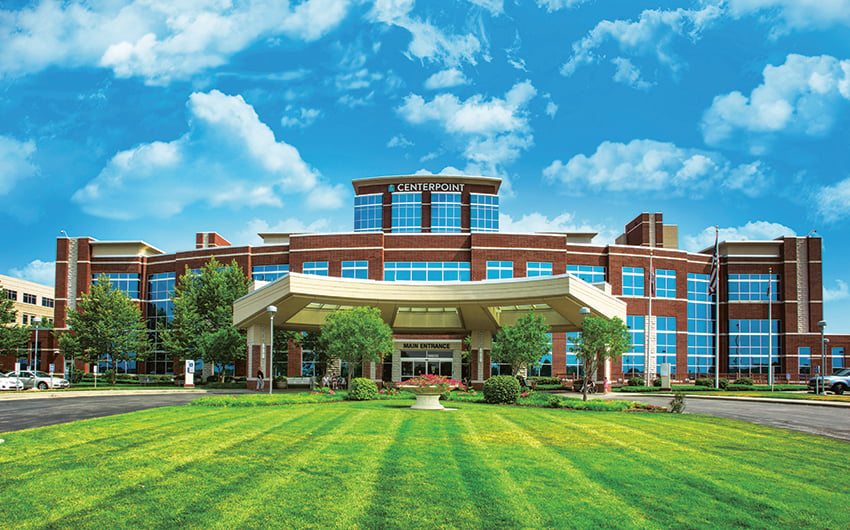 Centerpoint Medical Center is a 257-bed HCA facility located in Independence, Missouri. The Center features a Level II Trauma Center with 24/7 Emergency Services, a Level III NICU, the area's most-awarded heart program, and more.
Centerpoint has earned numerous awards and accreditations, including the General Thoracic Surgery 3-Star Quality Rating and an Advanced Certification in Stroke from the American Heart Association and the American Stroke Association. Also, Centerpoint has been recognized on Healthgrades' America's 250 Best Hospitals list for the facility's overall clinical excellence. Staff members say the supportive management, fast-pace, and learning opportunities are among the top reasons that make the Centerpoint Medical Center a great place to work.
Independence is about 20 minutes east of Kansas City, Missouri. This historic area is known as the "Queen City of the Trails" by serving as the starting point for the Santa Fe, California, and Oregon Trails. As such, Independence is home to numerous sites dedicated to its rich heritage, such as the National Frontier Trails Museum and the Bingham-Waggoner Estate. The city's Independence Square is also filled with shops, restaurants, and other activities.