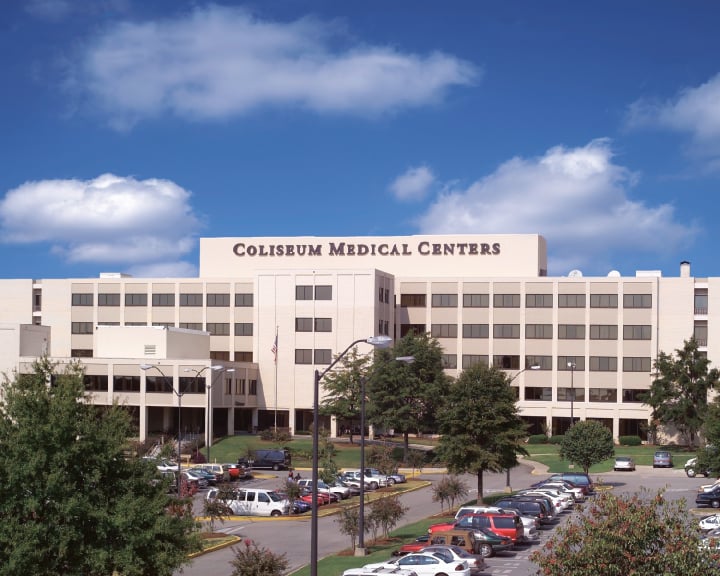 Coliseum Health System is comprised of Coliseum Medical Centers and Coliseum Northside Hospital, two medical/surgical campuses with 413 beds designed to meet the comprehensive medical needs of central Georgia. Both of these HCA Healthcare facilities include a 24-hour emergency room with areas shortest wait times, inpatient and outpatient surgery options, rehabilitation programs, and diagnostic services.
Coliseum Medical Centers is at the forefront of medical technology by being the first hospital to provide cutting-edge diagnostics, surgical procedures and treatments. This includes its Coliseum Heart Institute, Primary Stroke Center, the Coliseum Cancer Institute, Coliseum Rehabilitation Center, and the Family Ties Birthing Center, which includes a level III neonatal nursery.
The Coliseum Center for Behavioral Health offers care and treatment for adults with mood disorders, addiction, and depression through a wide range of therapeutic activities using both confidentiality and sensitivity. Located at Coliseum Medical Centers, this program provides treatment through inpatient and outpatient programs, as well as offering a specialty program for senior adults.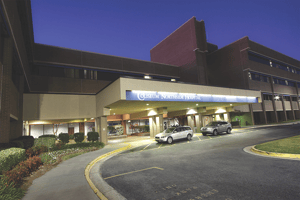 Coliseum Northside Hospital proudly serves residents of middle Georgia with a full range of medical/surgical services, a convenient emergency room, and specialty services such as weight-loss surgery, sleep studies and wound care. The Coliseum Northside Orthopaedic and Spine Institute offers a full range of orthopedic services from surgery to rehabilitation.
Coliseum Northside Hospital has been recognized by Healthgrades as one of America's 100 Best Hospitals™ for Spine Surgery, and also received a Healthgrades 5-Star rating for spinal fusion surgery as well as hip fracture treatment.
Conveniently located only 80 miles south of Atlanta, Macon, Georgia has a rich history, incredible architecture, stunning Southern charm, and a soulful musical heritage have branded Macon "Where Soul Lives". Only in Macon can you:
Hike at ancient Indian mounds
Enter into North America's only reconstructed earth lodge
Tour the 18,000 square foot, 7-story Italian Renaissance Revival mansion known as the "Palace of The South"
Immerse yourself in musical history by taking a "Free Birds & Night Owls" or "Rock n' Roll Stroll" tour, and
Explore the Southeast's largest collection of African-American art, history, and culture.
Macon is more than a place on a map - it's a vibe all its own. Some people say there's something in the water in Macon that ignites the creative spark in people. Walk or bike at the Amerson River Park on the Ocmulgee Heritage Trail. You can even kayak it if you're feeling adventurous. We also have Lake Tobesofkee where you can play in the sand, boat, or picnic. For all of this (and so much more!), there are lots of reasons to move to Macon!