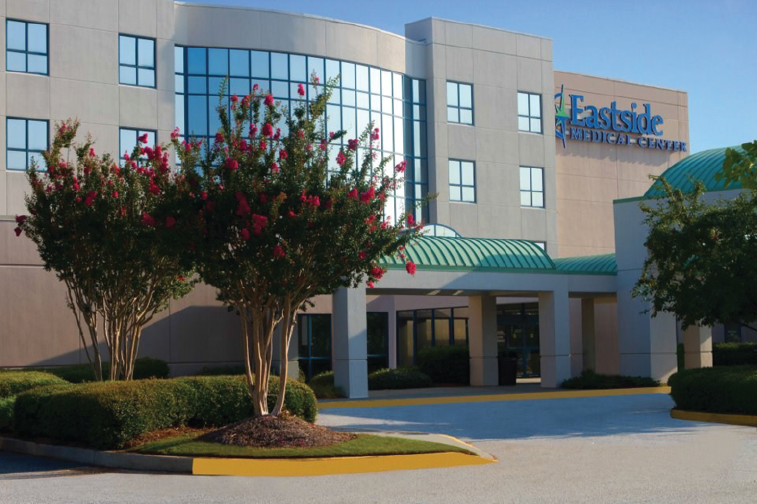 Eastside Medical Center is a 310-bed, multi-campus HCA facility based in Snellville, Georgia. The Center's staff includes 1,200 employees, 500 physicians, and 400 volunteers who are all committed to ensuring patients receive the highest quality of care.
The facility has earned many awards and accreditations for its variety of medical services, such as an Accreditation with Commendation from the Commission on Cancer and a Primary Stroke Center certification by The Joint Commission. Other services available at Eastside include maternity with neonatal intensive care, cardiology, and rehabilitation. Staff members say the friendly culture, emphasis on teamwork, and the supportive leadership team are among the top reasons they enjoy working at the Center.
Located just outside of Atlanta, Snellville is home to many family-friendly attractions, such as Lenora Park, the Unique Treasures Flea Market, and South Gwinnett Park. Every year, the city hosts a two-day Snellville Days Arts & Crafts Festival featuring food, music, and tons of entertainment. For a slice of small-town paradise close to a big city, Snellville has you covered.