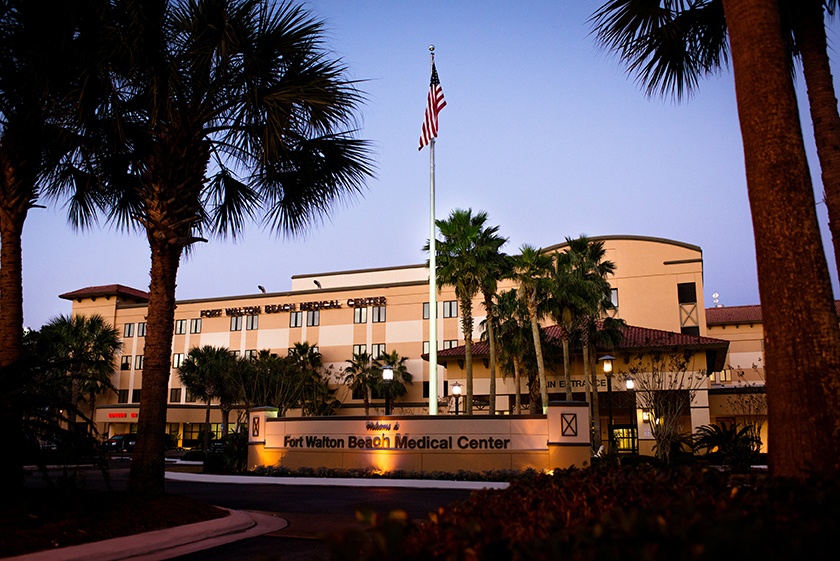 Fort Walton Beach Medical Center is a 257-bed HCA hospital located in Florida's panhandle. Just minutes from the beach, the facility is the only acute care hospital offering open heart surgery, a Joint Commission-accredited Advanced Primary Stroke Center, and an Accredited Chest Pain Center in the tri-county area.
Recently, the facility became the first hospital in the Fort Walton Beach area to perform a new, minimally-invasive procedure on patients with Atrial Fibrillation. Called the Left Atrial Appendage Procedure, this method reduces the risk of stroke, reduces the incision size, and eliminates the need for a sternal incision. Through their use of cutting-edge procedures, it's no surprise that the facility has received numerous awards and accolades, including being named as a 2016 Top General Hospital by The Leapfrog Group.
The facility's leadership values the professional growth of its staff and the expansion of their employees' skill sets, according to Indeed. Other highlights include the facility's location and the friendliness of the hospital team.
Beyond the facility, Fort Walton Beach offers a multitude of activities for those who enjoy being close to the shore, including snorkeling, parasailing, and fishing. The area also features places like Okaloosa Island, Gulfarium Marine Adventure Park, and the Air Force Armament Museum.