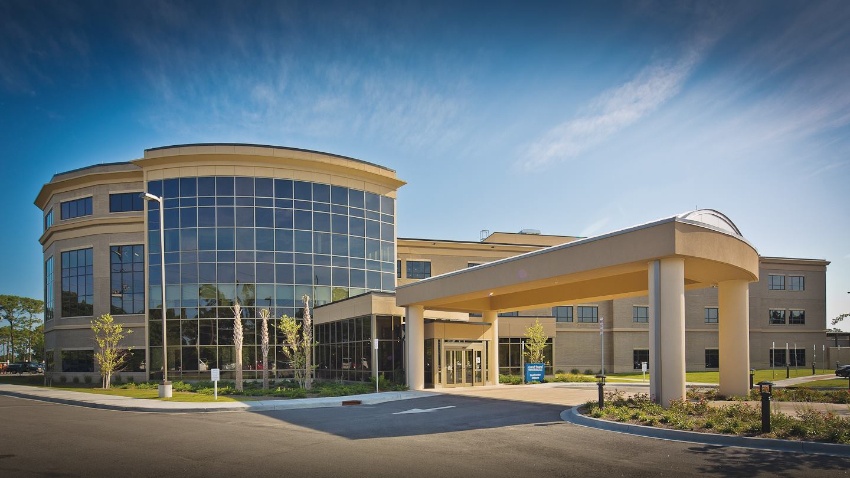 Grand Strand Medical Center is a 345-bed acute-care HCA Healthcare facility located in Myrtle Beach, South Carolina. This facility offers the only cardiac surgery program, neurosurgery program, and pediatric intensive care unit in Myrtle Beach and the surrounding counties, as well as housing the only Level I Adult and Level II Pediatric Trauma Centers in the area.
Grand Strand Medical Center is known for its dedication to quality patient care. The facility is recognized by The Joint Commission in the areas of chest pain, knee and hip replacement, sepsis, and stroke, and has received awards for its treatment of heart attacks and strokes by the American Heart Association. Also, Grand Strand Medical Center has been recognized on Healthgrades' America's 250 Best Hospitals list for the facility's overall clinical excellence.
The staff describe the facility as being a fast-paced, enjoyable place to work. The facility has cultivated an environment of transparency and honesty where everyone pitches in to help, everyone is treated as a professional, and everyone is valued as an important member of the healthcare team.
As mentioned by Patrick Tuttle, RN, "There is so much I love about Grand Strand and what its given me these past few years. I love that Sharon works with my schedule so I can be home with my family and always supporting me. I can tell you several times that she has worked with me when I needed it most and I've never forgotten it. We all know nursing has its own challenges, but everyone I work with here helps out and works as a team! We all just click! That's basically why I stay and renew. I get to do what I love, be with my family away from work and be with my family at work."
The City of Myrtle Beach is home to more than 60 miles of sandy shoreline, with Grand Strand Medical Center located less than one mile from the beach. This coastal city features the Splashes Oceanfront Water Park, the SkyWheel, and the Boardwalk Entertainment District, among other activities. The city sees an average of 215 sunny days per year, giving the 32,000 residents plenty of time to enjoy the outdoors.