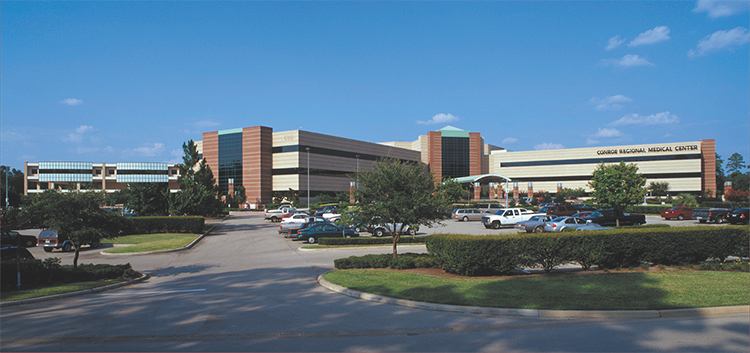 HCA Houston Healthcare Conroe is a 328-bed facility located just north of Houston, Texas. The hospital is the only Level II trauma center in Montgomery County and has the largest emergency room along the I-45 corridor from North Houston to Huntsville.
The hospital offers a variety of comprehensive services, such as cardiovascular care, pediatric care including Level III NICU, and women's services. The quality of these services has earned the facility many awards and accreditations, like a Certified Advanced Primary Stroke Center designation and recognition as a Top Performer on Key Quality Measures by The Joint Commission. Staff members say HCA Houston Healthcare Conroe is a great place to work because of its friendly atmosphere, emphasis on teamwork, and opportunities for growth.
The city of Conroe is about a 45 minute drive from Downtown Houston. Conroe itself is home to many attractions, including Blue Epiphany Vineyards, the W. G. Jones State Forest, and several golf courses. For peaceful community with great schools and a convenient location, Conroe has it all.