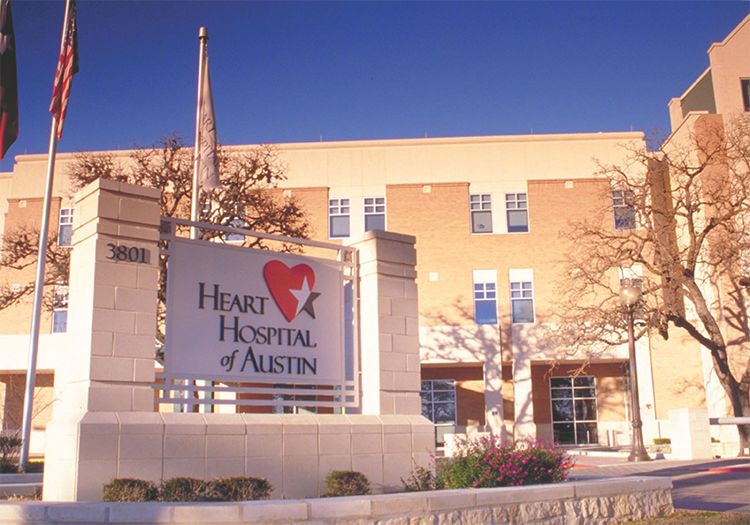 Heart Hospital of Austin is a 58-bed HCA Healthcare facility located in Austin, Texas. Nationally, it is recognized as a leader in cardiac care, featuring state-of-the-art cardiovascular technology. Providing comprehensive, physician-directed and patient centered care, Heart Hospital of Austin results in excellent patient outcomes and satisfaction ratings.
Heart Hospital of Austin is part of St. David's HealthCare, one of the largest health systems located in Texas. The facility was recognized with the Malcolm Baldrige National Quality Award in 2014, which is the highest level of national recognition for performance excellence that a U.S. organization can receive. Healthgrades awarded Heart Hospital of Austin the 2016 America's 100 Best Hospital Award, 2016 Patient Safety Excellence Award, and the 2016 Outstanding Patient Excellence Award. Only three hospitals in the nation were able to achieve the trio of awards.
Employees at the Heart Hospital of Austin say that there is an "exceptional care team along with a phenomenal CEO." Staff has stated that "the facility is a unique environment with a high nurse/patient ratio. The clinical care is excellent having fantastic outcomes." The facility is known to have a fun and positive work environment.
Austin is the State Capital of Texas and is home to the University of Texas flagship campus. Austin is known for their live-music scene that consists mostly of country, blues and rock. There are plenty of parks located in Austin where you can hike, bike, swim and boat. It is said that no Austin visit is complete without a park-and-eat experience at the food truck venues, and East Side King is one of the famous food tucks that serve Asian fusion creations!