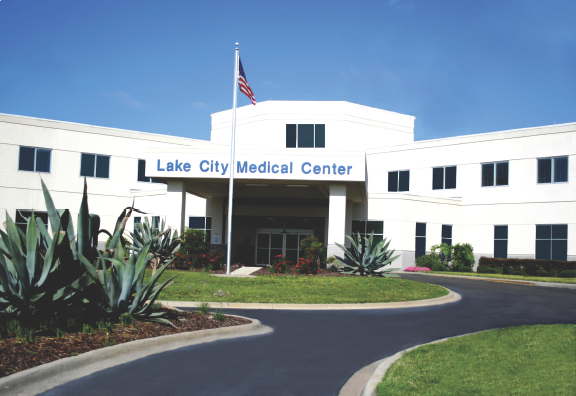 Lake City Medical Center is a 91-bed HCA Healthcare facility located about an hour west of Jacksonville, Florida. The hospital is the only facility in the area to offer interventional cardiology and the first to be recognized as an accredited chest pain center.
The hospital offers a variety of services, including 24-hour emergency care, robotic surgery, and cancer care. The quality of these services have earned the Center many awards and accreditations, such as an "A" Grade for Patient Safety by The Leapfrog Group and Advanced Certification for Primary Stroke Centers. Staff members say the opportunities for growth, the friendly staff, and excellent leadership make Lake City Medical Center a great place to work.
The Center is located in Lake City, which is known for its outdoor activities and natural beauty. Go kayaking through the Santa Fe River Paddling Trail, take a hike through O'Leno State Park, or spend the weekend at Lake City Campground. If you're looking for a place to relax in the great outdoors, look no further than Lake City.