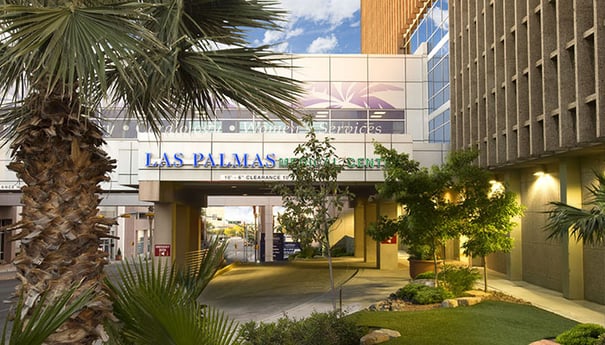 Las Palmas Del Sol Healthcare is a leading healthcare services provider for the west Texas city of El Paso and its surrounding communities. The healthcare system's two main facilities – Las Palmas Medical Center and Del Sol Medical Center – are complemented by clinics, rehab centers, emergency centers, and more, all of which are part of HCA.
Las Palmas Medical Center is a 327-bed full-service, acute-care hospital in west El Paso with the region's only Kidney Transplant Center. Las Palmas is known for several specialties including emergency room medicine, labor and delivery services, neuroscience, and oncology services. The Center also reached a milestone in November 2017 by performing its 6,000th robotic surgery.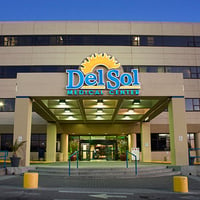 Del Sol Medical Center is a 350-bed full-service, acute-care hospital with the only Level II Trauma designation in Emergency Services in East El Paso. Located only 11 miles from Las Palmas Medical Center, Del Sol Medical Center boasts specialized expertise in cardiology, maternity and child services, and neonatal intensive care, among other specialties.
Del Sol and Las Palmas each have their own rehabilitation hospitals with 32 beds and 40 beds, respectively. Both of these facilities also have high ratings on Indeed as being great places to work.
Beyond the healthcare centers, El Paso is rich in cultural history and offers an abundance of activities. Separated from Mexico by the Rio Grande, El Paso averages 302 sunny days per year, earning it the nickname of The Sun City. In 2017, El Paso was ranked #2 on SafeWise's 50 Safest Metro Cities in America and was among U.S. News & World Report's 100 Best Places to Live, making it a great city to start a new career.