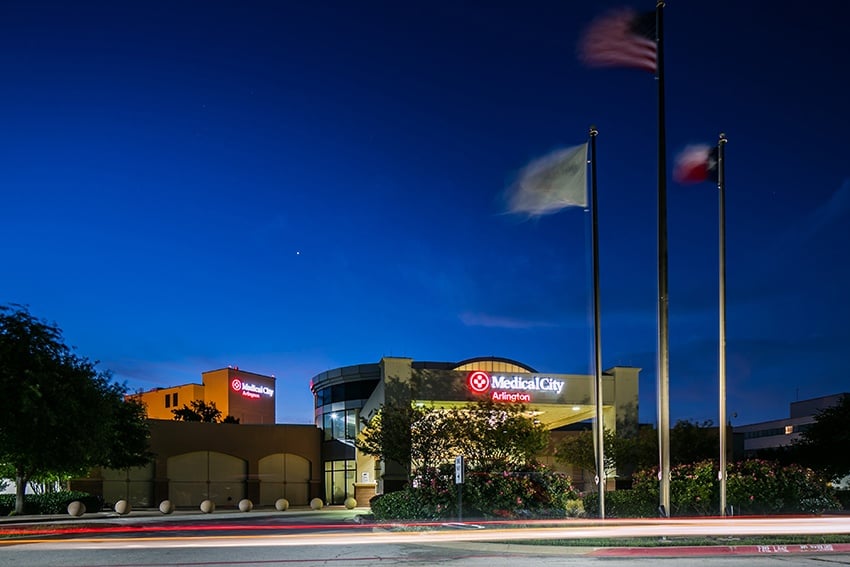 Medical City Arlington is a 382-bed full-service HCA hospital located in the heart of South Arlington. The facility offers the latest in surgical technology and minimally invasive techniques, cancer services, and Sleep Medicine, among other specialties.
At Medical City Arlington, expectant mothers enjoy every comfort as Women's Services provide the highest level of care to women of all ages. The facility has an accredited Chest Pain Center with PCI and was recognized for the fourth year in a row by The Joint Commission as a Top Performer on Key Quality Measures for heart attack, heart failure, pneumonia, and surgical care. The facility also received recognition for newborn screening from Texas Department of State Health Services and the 2016 Guardian of Excellence Award by Press Ganey.
Additionally, hospital staff say that while the facility is very busy, they enjoy the many opportunities to expand their skill sets, per Indeed Reviews. In 2019, Medical City Healthcare was named as one of the 100 Best Companies to Work for in Texas.
Arlington offers numerous activities to indulge in, such as Six Flags Over Texas and the International Bowling Museum & Hall of Fame. The city is also home to the Dallas Cowboys and AT&T Stadium.
Arlington is a young city with the median age of 31, which is two years younger than the Texas median age. Arlington is an affordable city to live in, has a highly respected independent school district, and has a growing live music scene.