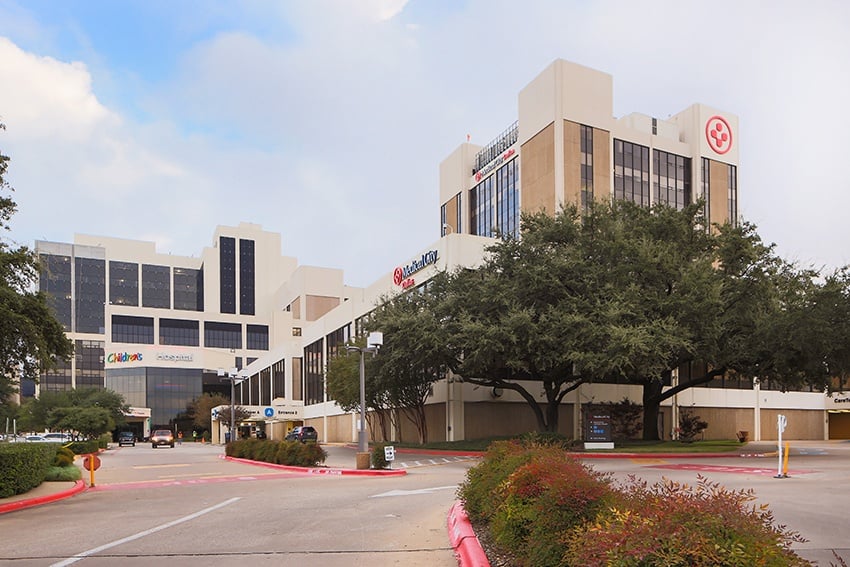 Medical City Dallas Hospital is a 796-bed tertiary care center located in North Texas. This HCA facility is recognized for its state-of-the-art medical facilities and leading organ transplant program.
The hospital's robotic surgery staff are pioneers in performing minimally invasive surgery, which reduces pain, blood loss, and scarring, while also shortening the recovery period for patients. The facility also specializes in rehabilitation, heart and vascular care, and women's services, among other services. Medical City Dallas also detects and treats all kinds of cancer while providing a calming and secure environment for its patients and respective family members.
The facility earned the Leapfrog A grade for patient safety, demonstrating its commitment to the safety of its patients and community. Employees note that their colleagues and their dedication to high-quality patient care make this facility a great place to work, per Indeed reviews. In 2019, Medical City Healthcare was named as one of the 100 Best Companies to Work for in Texas.
Outside of the hospital, Dallas is home to more restaurants per capita than New York City and the cuisine is international in flavor. The city's sights include the Sixth Floor Museum, Dallas World Aquarium, and The George W. Bush Presidential Library and Museum.