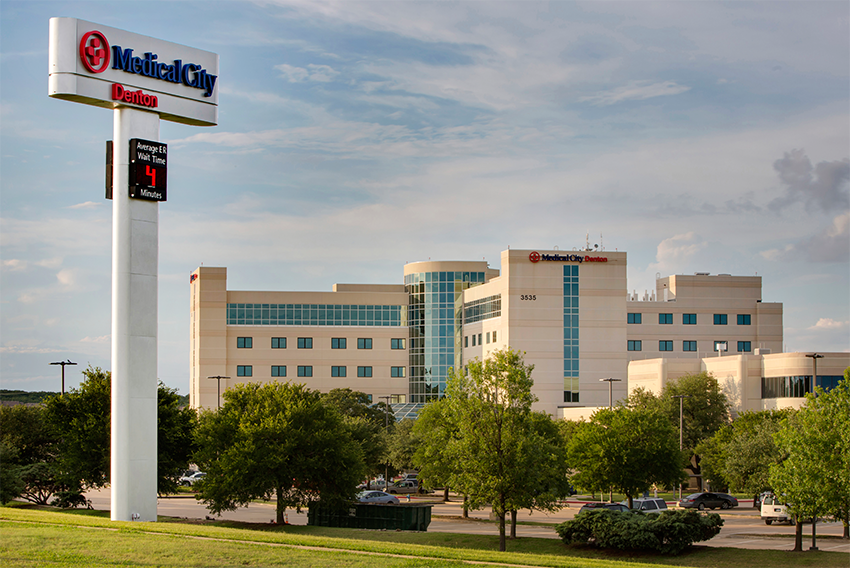 Medical City Denton Is a 208-bed full service hospital located in Denton, Texas. Medical city offers the full spectrum of healthcare, including advanced open-heart surgery and trauma programs. Medical City Denton also specializes in Brain and Spine, Orthopedics and Spiritual Care.
Medical City Denton has numerous Honors and Certifications. They are an Accredited Cycle V Chest Pain Center and Level II Trauma Center. They are a Magnet Designated Facility that was Rated A by Leapfrog while also being honored for being a Texas 10 Step Facility.
Staff has said that Medical City Denton is "a great environment and has great teamwork," and another team member "would recommend this company and that team work was awesome." In 2019, Medical City Healthcare was named as one of the 100 Best Companies to Work for in Texas.
Denton is a city in Texas within the Dallas-Fort Worth metro area. Denton is known for their specialty museum named Courthouse-on-the-Square, which has unique repository exhibits, special collections and historical documents. Denton is also known for great brews and food! Denton County Brewing Co. has 24 guest taps serving a wide range of styles for guests to enjoy!