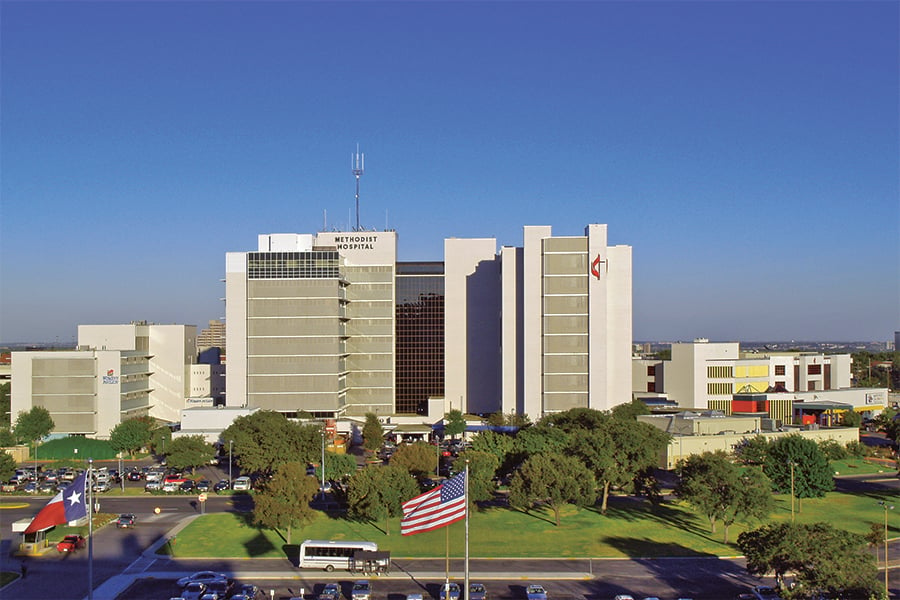 Methodist Hospital is a 882-bed HCA facility located in San Antonio, Texas. Methodist is the largest hospital in the city and is known for its emergency services, cancer care, cardiology program, and more.
The Methodist Wound Care Center is home to the city's largest hyperbaric chamber, which is used to expedite the wound healing process. The hospital also contains the Texas Neurosciences Institute, which performs the most neurosurgical operations in the state. Staff members say the hospital's fast-paced environment, supportive managers, and friendly colleagues make this a great place to work.
Methodist Hospital is located in the Medical Center neighborhood of San Antonio, just northwest of Downtown. The city is world-famous for The Alamo and for the San Antonio River Walk, which is full of restaurants and activities. Rich in history, San Antonio embraces its unique culture that is inspired by Mexican and Old West influence.