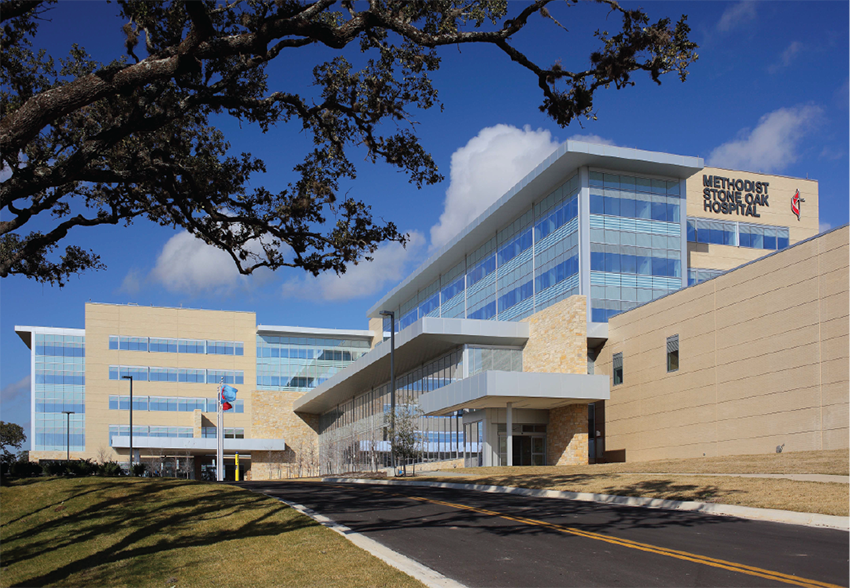 Methodist Stone Oak Hospital is a 140-bed HCA facility in San Antonio, Texas. The facility prides itself on being a community hospital serving the city's north-side neighborhoods, as well as being equipped with some of the best technology and medical care professionals in the nation.
Methodist Stone Oak offers many inpatient and outpatient services, including cardiovascular surgery, neuro-microsurgery, and orthopedic care. The hospital has earned numerous awards and accreditations, such as an accreditation in Stroke Care by The Joint Commission and a designation as an accredited Chest Pain Center. Staff members say the welcoming atmosphere and supportive management are among to top reasons they enjoy working at the facility.
The hospital is located in Far North Central San Antonio, which is a short drive from Downtown and the famous San Antonio River Walk. Stone Oak and its surrounding communities are known for their master-planned, upscale neighborhoods and shopping centers. For a laid-back city rich in cultural history, look no further than San Antonio!