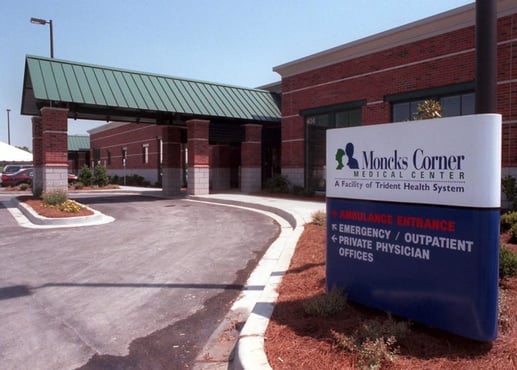 Moncks Corner Medical Center is a compassionate HCA facility located in Moncks Corner, South Carolina. Moncks Corner Medical Center has provided excellent healthcare services to over 15,000 patients a year since 1983. Through continuously meeting the needs of all patients who the medical facility services, this outstanding HCA facility has earned a reputation of trust within the community.
Moncks Corner Medical Center offers 24/7 emergency services and outpatient diagnostics. In addition, patients have access to mammography, labs, radiology and physical rehabilitation services. Also, patients are able to schedule physician appointments at the facility. Moncks Corner Medical Center provides a wide range of care to the patients that the facility serves. .
Aside from providing exceptional care to patients, Moncks Corner Medical Center is located in beautiful South Carolina, just a short drive from Charleston and the gorgeous Lake Moultrie. Moncks Corner is known for its historic past and continues to provide tourists with opportunities to engage in a variety of outdoor activities. For a laid-back southern town that is rich in cultural history and outdoor beauty, look no further than Moncks Corner!