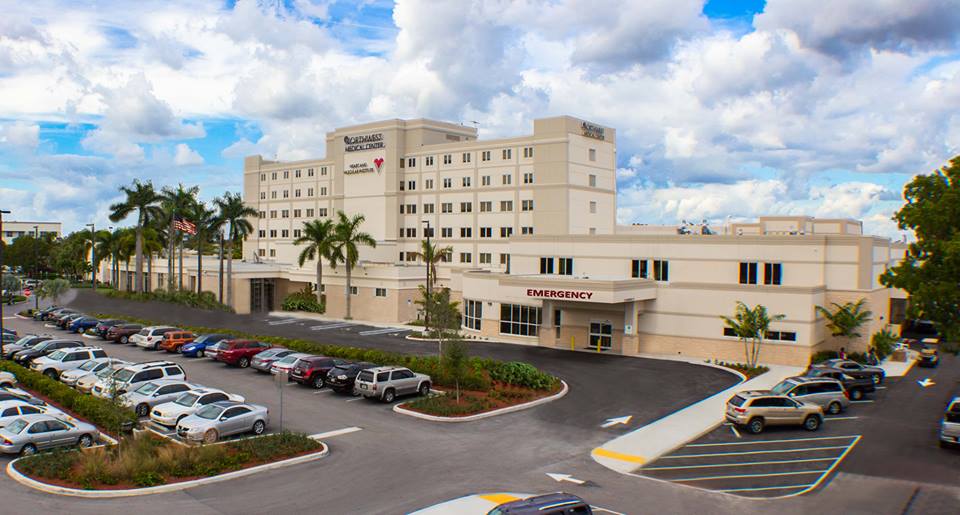 Northwest Medical Center is a 228-bed HCA healthcare complex located in Margate, Florida. The facility is recognized as a Bariatric Center of Excellence, a Primary Stroke Center, and is accredited by The Joint Commission, among other awards and accreditations.
The Center's staff members note the friendly work environment, supportive management, and room for advancement as some of the top benefits for working at Northwest Medical Center. The facility's key services include 24-hour Adult and Pediatric Emergency Rooms, robotic surgery, and heart and vascular care.
The Center is currently undergoing a tower expansion project with the first phase of the project — a 22-bed ICU — scheduled for completion in summer 2018. The expansion also includes a 20-bed post-partum and 34-bed medical-surgical unit opening in May 2019, as well as six additional Labor & Delivery beds and six additional beds for the Level III NICU becoming available in the summer of 2019.
The City of Margate is located in greater Fort Lauderdale and is about 20 minutes from the beach. The area is home to many family-friendly activities, such as Butterfly World at Tradewinds Park & Stables, and is just a short drive from downtown Fort Lauderdale. For year-round summer activities in the South Florida sun, the community surrounding Northwest Medical Center has it all.