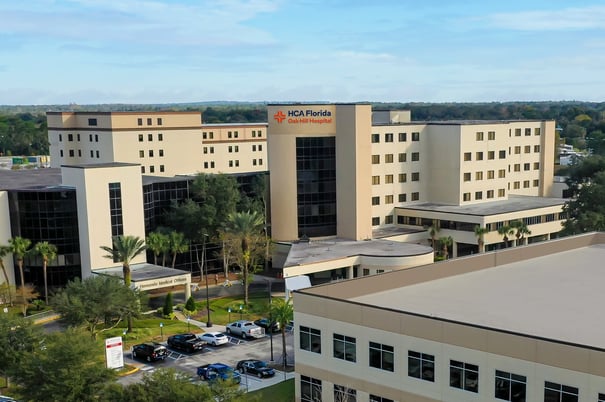 HCA Oak Hill Hospital is a 350-bed HCA Healthcare facility located in Brooksville, Florida. The hospital offers a range of comprehensive and specialty services, including pediatric emergency care, cancer care, and robotic assisted surgery.
The facility has earned many awards and accreditations, such as certification as a Primary Stroke Center by The Joint Commission and the American Heart Association's Fit-Friendly Company Gold Award. Staff members say the strong teamwork, friendly colleagues, and commitment to excellent care make HCA Oak Hill Hospital a great place to work.
HCA Oak Hill Hospital is about an hour north of Tampa in the city of Brooksville. Nature lovers will enjoy the facility's close proximity to the Chassahowitzka Wildlife Management Area, where visitors can watch birds and other wildlife from the many hiking and biking trails. Overall, Brooksville is a family-friendly city that's full of small-town charm.