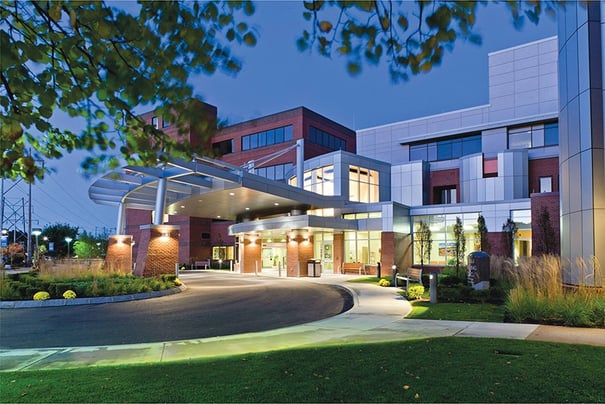 Portsmouth Regional Hospital, located in Portsmouth, New Hampshire is a 209-bed acute care hospital that is part of the HCA family. This facility offers Medical, Surgical and Mental Health Services, including a 24-hour Emergency Care Unit and specialties including:
Oncology Services
Heart and Vascular Care
Neurosurgery Program
Orthopedics
Behavioral Services
The hospital offers comfortable and modern facilities, as well as a professional staff of over 300 primary care and specialty physicians with volunteers on hand ready to help. Other services include Cancer Care, Dermatology Services, Diabetes Care, ENT Services, Infusion Center, Intensive Care and Lab Services. The facility is also expanding to include a progressive neuro-trauma unit.
The city of Portsmouth, located in Rockingham County, New Hampshire holds the title of the nation's third oldest city. The city offers sites and attractions like the oldest house in Portsmouth, built in 1664, which is open to the public. Other family friendly attractions include Music Hall of Portsmouth, the Children's Museum of New Hampshire, and the Strawbery Banke Museum, which is a popular destination for weddings in Portsmouth.
Portsmouth Regional Hospital is accredited by the Joint Commission, and has received their Gold Seal of Approval for certification as a Primary Stroke Center. The hospital also received the Quality Achievement Award for Stroke Care by the American Heart Association.
Portsmouth Regional Hospital goes the extra mile by expanding their services to their online audience. The Online Tools section live on their website offers a Health Library, Video Gallery, and Patient Portal, as well as the option to register and pre-register online for classes/events and scheduled services. The classes they offer include Yoga, Pilates and Support Groups open to all ages.