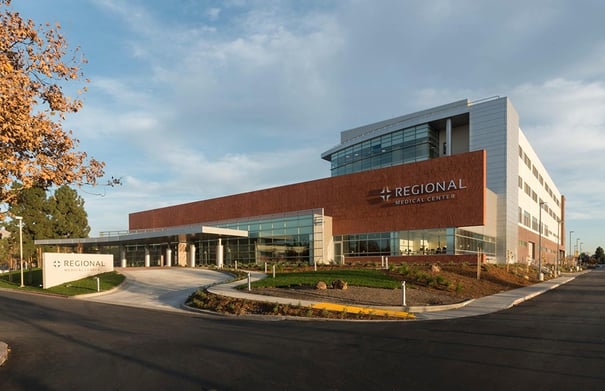 Regional Medical Center of San Jose is a 264-bed acute care HCA facility located in the famed Silicon Valley. Surrounded by mountains and close to beautiful beaches, this Center would be an ideal fit for nurses looking to maintain an active lifestyle in the great outdoors.
Part of the Good Samaritan Health System, a subsidiary of HCA, Regional Medical Center is a county-designated Level II Trauma Center and features six Centers of Excellence: Emergency and Trauma, Cardiovascular, Women and Children's Health, Neurosciences, Cancer Care, and Medical/Surgical Services. Their friendly and welcoming staff includes more than 500 medical professionals in 21 specialty fields.
Clinicians at Regional experience a strong sense of community and the opportunity to expand their skill sets through serving a diverse population, per facility reviews. The hospital's culture combined with its strong commitment to healthcare quality excellence have lead to several notable awards and accolades: In 2017 alone, Regional received 10 awards from Healthgrades including being named among America's 100 Best General Surgery, Cardiac Care, and Coronary Intervention centers. The facility also holds several accreditations from The Joint Commission.
In addition to Regional Medical Center, San Jose is home to about one million people, making it the third largest city in California by population. The city is rich in cultural history and offers an abundance of activities. For instance, surfers will enjoy San Jose's close proximity to Santa Cruz, which was named the Best Surf Town by Surfer Magazine, while nature lovers can hike the numerous trails along the city's surrounding mountains.