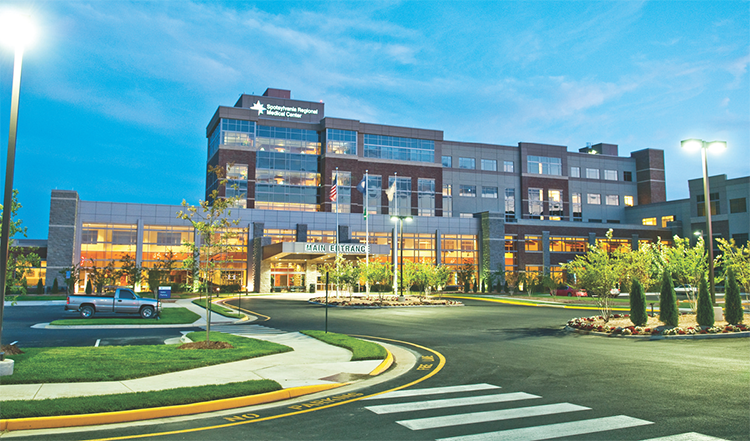 Spotsylvania Regional Medical Center is a 133-bed HCA Healthcare facility located in Fredericksburg, Virginia. The hospital features all private rooms and offers comprehensive services, including 24-hour emergency care, cardiovascular care, and cancer care.
The facility has earned many accreditations for the quality of its services, such as recognition as a Chest Pain Center with Primary PCI by the Society of Cardiovascular Patient Care. Staff members say that Spotsylvania Regional Medical Center is a great place to work because of its opportunities for growth, excellent culture, and friendly atmosphere.
Fredericksburg is a city that is rich in history. You can visit the sites of the many Civil War battles that were fought in the area and take a trip to the Fredericksburg & Spotsylvania National Military Park. The city's Downtown features more than 100 shops and restaurants that you won't find anywhere else.