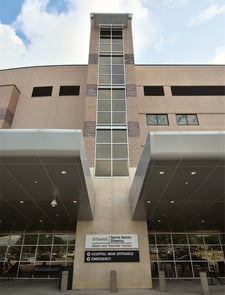 St. David's South Austin Medical Center is a 330-bed HCA facility located in Texas. The Center is known for its 24/7 Emergency Department, cardiac program, and maternity unit with Level I and Level II nurseries.
The facility is currently undergoing an expansion project that will add more patient rooms and beds, expand the emergency department, and create additional garage parking. Construction is scheduled to be completed in 2019. Staff members say the family-like culture, supportive management, and opportunities for growth are among the top reasons they enjoy working for the Center.
Beyond the facility, south Austin is home to many natural wonders to explore at McKinney Falls State Park, Lady Bird Lake, and the Stephenson Preserve. The area is also known for its festivals, including the Austin Food & Wine Festival and ABC Kite Fest. Just a few minutes from downtown Austin, the community surrounding the Center is ripe with Austin's unique charm that you cannot find anywhere else.