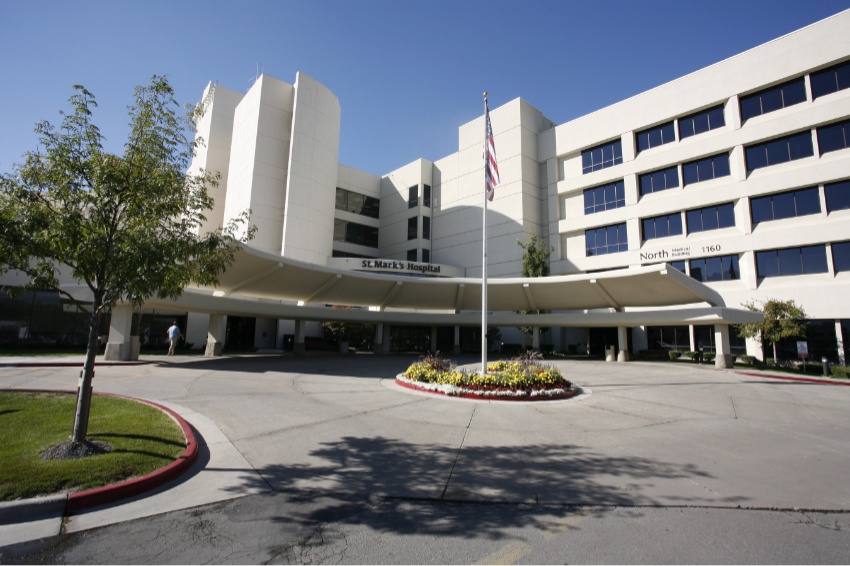 St. Mark's Hospital is a 317-bed HCA facility serving Salt Lake City and the surrounding community. The hospital's staff of 1,500 employees and volunteers see about 95,000 visits annually for both inpatient and outpatient services.
St. Mark's Hospital has won numerous awards and accolades, including being named among America's Top 100 Hospitals for Coronary Intervention in both 2017 and 2018, as well as being Utah's only hospital named among the Top 50 Cardiovascular Hospitals in 2015. Other services available at the facility include a Emergency Services, Rehabilitation, and a Labor & Delivery program that sees about 3,500 deliveries each year. The staff at St. Mark's cite the strong sense of teamwork and the supportive environment as some of best reasons for working at the facility.
Outside of the hospital, the Salt Lake City area is home to many natural wonders that you won't find anywhere else. Visitors can swim and float in the Great Salt Lake, which offers many picnic areas and hiking trails along the lake. Skiing is also available in the colder months at the many local ski resorts. Plus, there are also tons of activities to do in and around Salt Lake City.