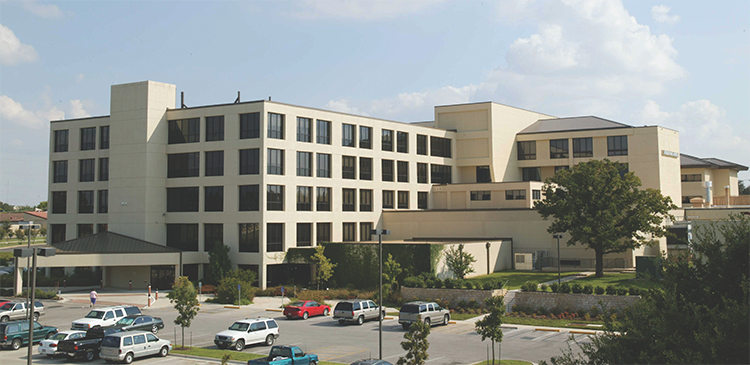 St. David's Georgetown Hospital is a 111-bed full-service HCA Healthcare hospital located in Georgetown, Texas. The hospital's 24-hour major and minor emergency department and intensive care unit is staffed with emergency medicine professionals and specially trained emergency physicians. Services also include inpatient and outpatient surgery, acute inpatient rehabilitation and outpatient therapy, as well as a state-of-the-art pulmonary program.
In 2016, St. David's Georgetown was awarded with the 2016 America's Best Hospitals Award, 2016 Patient Safety Excellence Awar,d and the 2016 Outstanding Patient Experience Award by HealthGrades. This is a unique trio of awards that only three hospitals were able to achieve in the entire nation. St. David's Georgetown was also named to the list of Top 100 Hospitals by Truven Health Analytics for four years consecutively from 2012-2016.
Overall, staff say the hospital has a great culture, strong PCP support for the patients, and a great atmosphere. One staff member says that "co-workers are pleasant to work with and the hospital loves to celebrate birthdays and anniversaries for their employees."
Downtown Georgetown is loaded with fun attractions such as The Williamson Museum, the Blue Hole, Boomtown Escape Rooms, and even the Old Williamson County Jail. Sweet Lemon Inn & Kitchen is a must when in Georgetown. Serving breakfast and lunch daily, you can enjoy fresh pastries, made from scratch cinnamon rolls, scrumptious sandwiches, or even one of the daily specials!