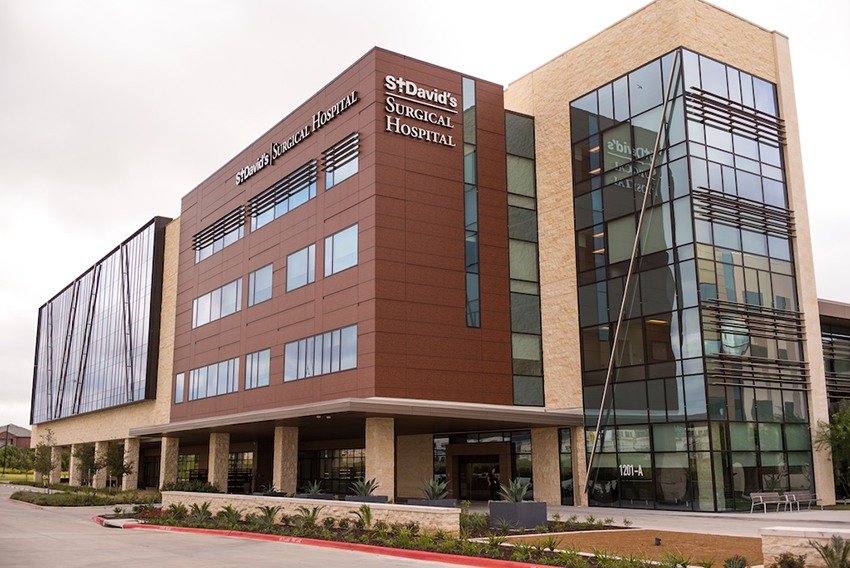 St. David's Surgical Hospital is a destination surgical hospital located in Round Rock, Texas. The hospital specializes in urological surgery, neurological, bariatric, orthopedic, and many others. The facility includes 40 inpatient rooms, 10 operating room suites, 11 pre-op bays, 19 post-anesthesia care unit bays, a 6-bed ICU, imaging and pharmacy labs.
St. David's Surgical is considered part of North Austin Medical Center, which is located five miles south of the property. The main building is 146,381 square feet and has an adjacent 80,000 square-foot medical office building which includes a 500-space parking garage.
Staff members say that "the staff that work in the hospital are kind are truly care about their patients" and that the facility is " not only a professional work environment, but a close family oriented place of employment."
Round Rock is a city located near Austin, Texas and is known for its outdoor activities and historical sites. Discover Downtown Round Rock with friends and family, and enjoy the laid-back environment exploring the historical district. Catch a Round Rock Express baseball game, a concert, or even a craft show at the Dell Diamond. The facility is made for guest comfort that makes you feel like you're right in the action of it all!