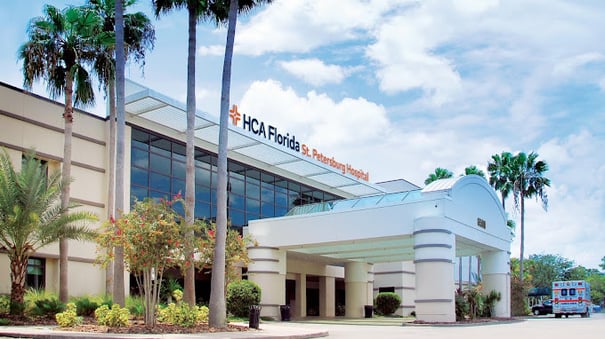 HCA Florida St. Petersburg Hospital is a 215-bed HCA Healthcare facility located on Florida's gulf coast. The hospital offers a range of services, including emergency care, women's services, cancer care, and robotic surgery.
The quality of the HCA Florida St. Petersburg Hospital's services have earned the facility many awards and accreditations, such as being named one of America's Best Hospitals for Emergency Care by the Women's Choice Award for four consecutive years and recognition as an Advanced Primary Stroke Center by The Joint Commission. Staff member say the supportive management, opportunities for growth, and friendly colleagues are among the reasons they enjoy working at HVA Florida St. Petersburg Hospital.
The hospital is about a 15 minute drive from Downtown St. Petersburg, which is home to attractions like the Museum of Fine Arts and Williams Park. The city is also known for The Dali Museum, which has the largest collection of Salvador Dali's work outside of Europe. With the Gulf of Mexico to the west and Tampa Bay to the east, St. Petersburg is a lively city with its own unique vibe.