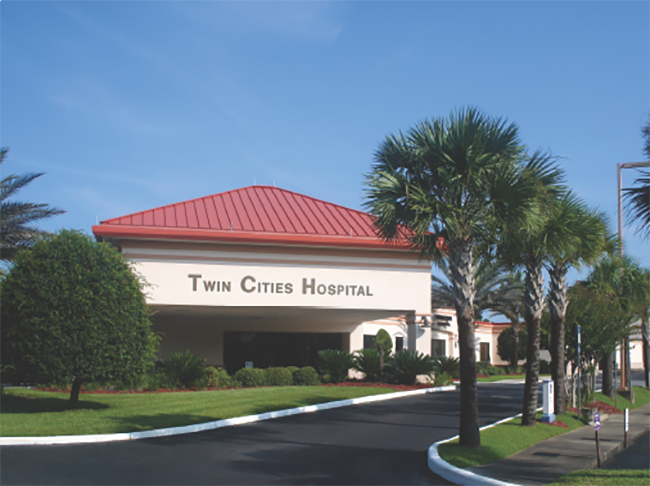 Twin Cities Hospital is a 65-bed HCA Healthcare facility located in the Florida Panhandle city of Niceville. Featuring all private rooms, the hospital was the first in the area to have certified orthopedic joint replacement and certified spine surgery programs.
The facility offers a range of medical services, including critical care, 24-hour emergency care, and women's services. The quality of these services has earned the hospital many awards and accreditations, such as an "A" Grade for Patient Safety by The Leapfrog Group and a Press Ganey Guardian of Excellence Award. Staff members say Twin Cities Hospital is a great place to work because of its friendly atmosphere, emphasis on teamwork, and supportive management.
The city of Niceville - about an hour east of Pensacola - is right along the Boggy Bayou and Rocky Bayou, which lead out to Choctawhatchee Bay. The area is known for its fishing and boating opportunities, as well as its proximity to Eglin Air Force Base. With beautiful hiking trails like Turkey Creek Nature Trail, outdoor enthusiasts will find plenty of things to do in Niceville.