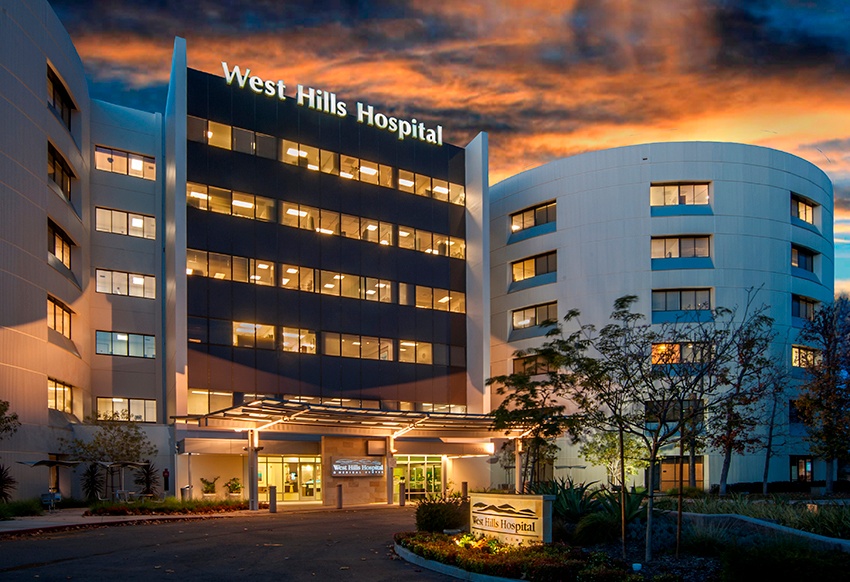 West Hills Hospital & Medical Center is a 225-bed HCA facility just outside of Downtown Los Angeles. The hospital is well known for its Grossman Burn Center, which has earned global recognition for treating some of the most difficult burn cases in the world.
The facility offers comprehensive medical care through its variety of services, including an emergency department with helipad access, a Level II NICU, and a Women's Diagnostic Center. The quality of these services has earned West Hills Hospital & Medical Center numerous awards and accreditations, such as a Primary Stroke Center designation and the first accredited Chest Pain Center in Los Angeles County. Staff members say the family-like atmosphere and emphasis on compassion are among the best reasons to work at the facility.
West Hills is located in the San Fernando Valley and is a neighborhood of Los Angeles. The neighborhood is home to many parks and hiking trails, like El Escorpion Park that offers great views of the Valley and Roscoe/Valley Circle Park that features an equestrian trail. For a laid-back community close to a bustling Downtown, look no further than West Hills!