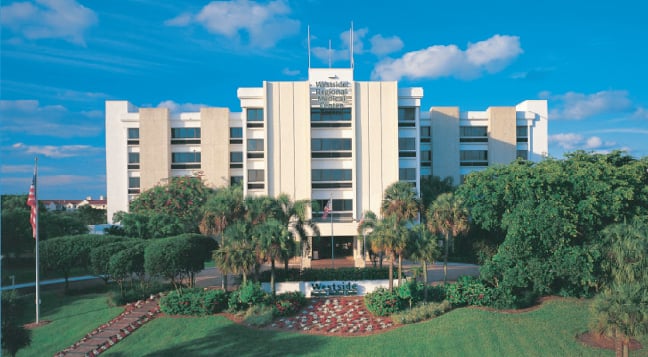 Westside Regional Medical Center is a 224-bed acute care HCA facility located in Plantation, Florida. The Center offers a full range of medical services, including cardiovascular and thoracic services, orthopedic and spine care, and neurosurgery. Westside Regional's emergency services includes their on-site emergency room, as well as a freestanding ER at Nova Southeastern University.
The Center is currently undergoing a three-story tower expansion project that will add 72 private patient rooms to the facility in 2019. This addition will help the facility continue to fulfill its mission of combining world-class medical services with compassionate care. Staff members say the family-like atmosphere and fast-paced, productive environment are among the best parts of working for Westside Regional.
The facility's location in the City of Plantation is about 30 minutes from both Fort Lauderdale Beach and Everglades Holiday Park. The Plantation area is part of greater Fort Lauderdale and is known for its charming neighborhoods. For a city full of family-friendly attractions and great shopping opportunities, look no further than Plantation!