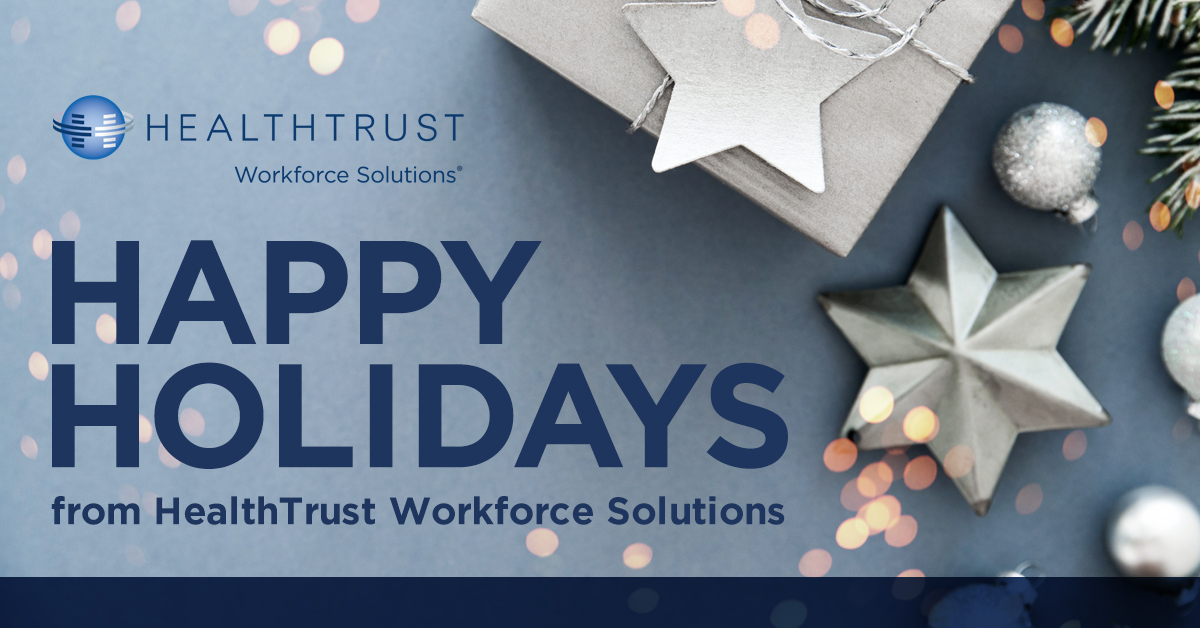 On behalf of the entire HealthTrust Workforce Solutions family, we would like to wish you a joyful holiday season and a prosperous New Year.
With your help, we have facilitated rewarding career opportunities for thousands of clinicians and have touched the lives of many more patients in facilities across the country this year, providing these individuals with the highest quality of care during their times of need. None of which would have been possible without you and your colleagues.
Throughout the holiday season our wish to you is for you to enjoy this special time of year with your loved ones - your family, your friends and anyone else you hold dear.
From the HealthTrust family to yours, Happy Holidays and Happy New Year!