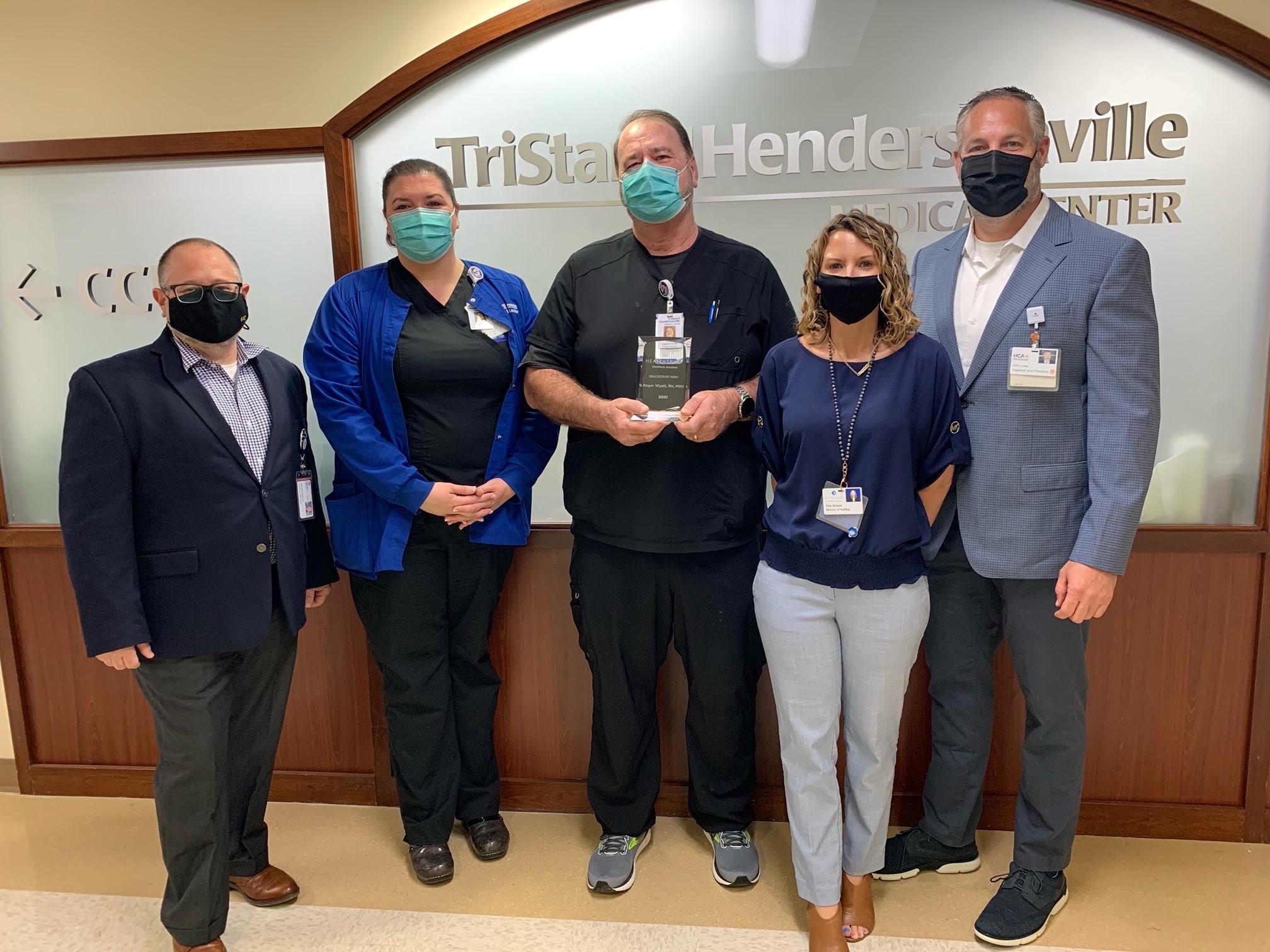 (Left to Right: Bill Demestihas, Bri O'Neal, Roger Wyatt, Tina Jackson, John Lowe)

Congratulations to Roger Wyatt, RN, MSN, on becoming a HealthTrust Hero!
Roger, who is a Resource Pool RN for the TriStar Division of HCA Healthcare, is thankful for the opportunity to be a part of enhancing patient care and creating a better tomorrow. Roger has always wanted to be a nurse and is grateful that he is able to do what he loves while helping to make a difference in the lives of others.