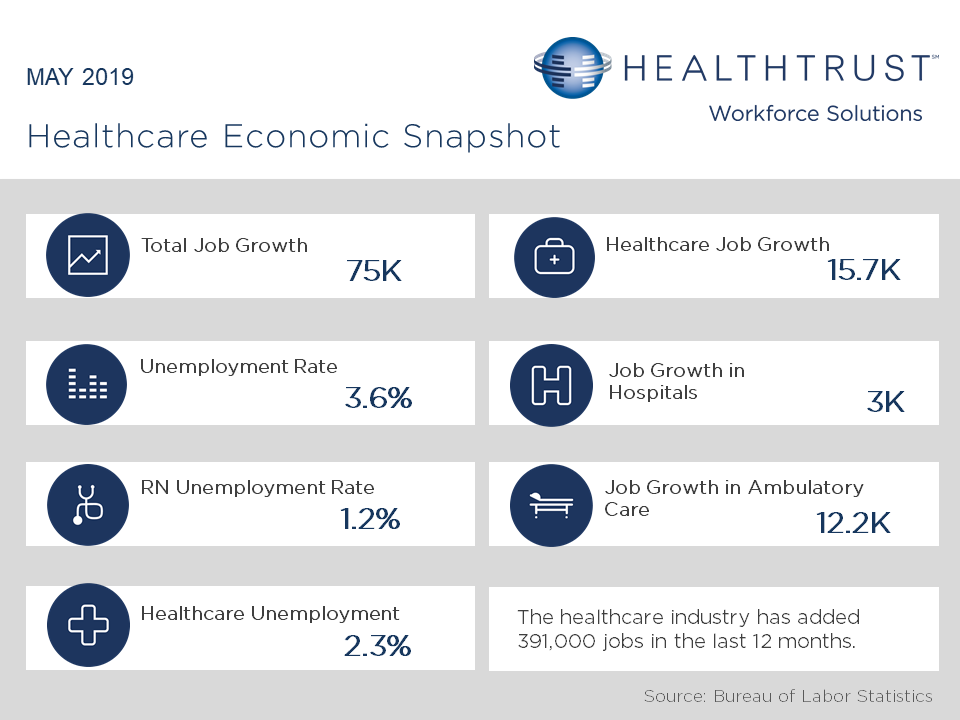 The U.S. economy added 75,000 jobs in May and the unemployment rate remained near a 50-year low of 3.6%. The healthcare industry contributed one-fifth of all jobs last month, adding 15,700 jobs. Ambulatory healthcare continued to dominate job growth within the healthcare sector, adding 12,200 jobs. Hospital payrolls grew by 3,000.
While overall job creation decelerated in May, many economists believe hiring slowed as a result of the growing shortage in skilled labor amid the tightest labor market in decades. Healthcare employment is projected to grow by 18 percent by 2026.
If you are interested in exploring new career opportunities with HealthTrust Workforce Solutions, please fill out the form below or click here to browse our available jobs.