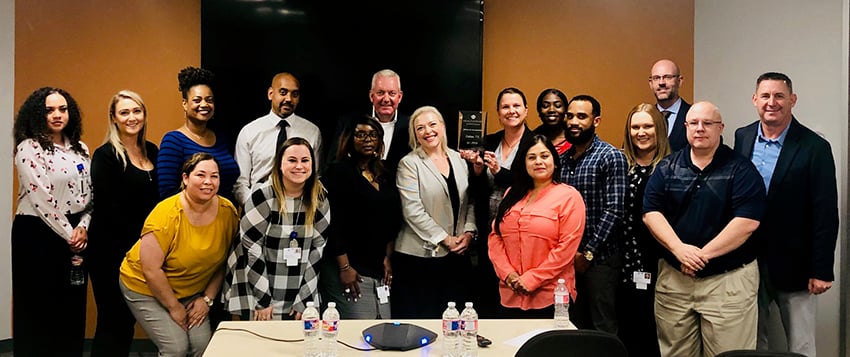 Congratulations to our Dallas Staffing team for earning Office of the Quarter for Q1 2019! These team members showed tremendous dedication to their nurses by helping them find more shifts, dedication to their facilities by helping them meet their needs, and dedication to their patients by helping them receive the highest quality of care.
Please join us in congratulating our Dallas team for a job well done! We would also like to recognize our HCA Healthcare Travel PMO, Clinical Operations team and all the other departments and individuals who aligned to meet our mission and helped to make this success possible.
If you're interested in joining our team, please click the button below to browse our available job opportunities.