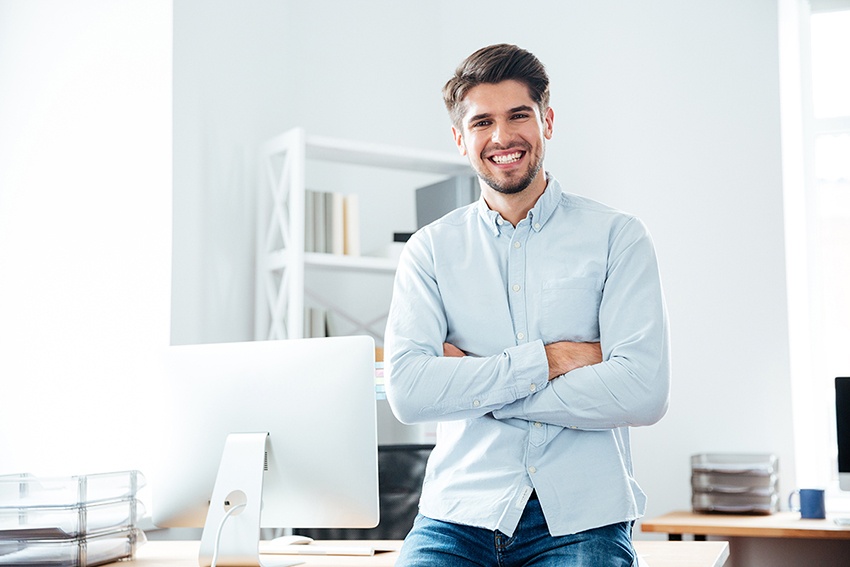 We're looking for an Account Manager in Houston! If you have a strong business acumen and enjoy providing exceptional customer service, learn more about this exciting career opportunity.
The Account Manager works closely with regional client facilities and ensures that we are continuing to meet their healthcare staffing needs. This is accomplished through frequent communication with the facilities and with our in-house recruitment teams, removing any roadblocks that would prevent a nurse from beginning an assignment on time.
"Building relationships with your clients should be your number one goal," says Michelle Tillman, an Account Manager for San Antonio. "We sometimes have to be creative to meet our clients' needs."
To meet these needs, our Account Managers must have exceptional problem-solving skills and a strong desire to see their clients succeed. Excellent communication and enthusiasm is also essential to this role, as our Account Managers travel to their client facilities to see their processes in action.
"The best part of my job is making a difference in people's lives," says Heba Fouad, an Account Manager based in our Sunrise corporate office. "We provide them job opportunities that enable them to give the best patient care. In this role, it's important to manage your time wisely and build relationships with your vendor partners, clients, and candidates, and always keep a smile on."
Qualified applicants will have at least a high school diploma/GED and one year of experience in a similar position. Bachelor's degree and healthcare staffing experience are strongly preferred but not required.
If you are interested in learning more or applying for this position, click here.