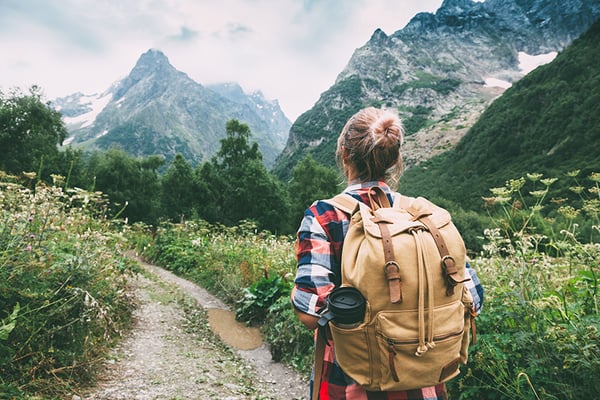 Being a successful travel nurse or allied professional means being flexible, having a positive outlook on life, being eager to learn new skills and enjoying embarking on new adventures. Travel nurses have excellent clinical skills and adapt to new a clinical settings quickly and easily. Being a travel professional is all about having compassion while also being a team player.
Travel Nursing is popular among clinicians who enjoy what they do while being able to travel and see different parts of the country. As a travel nurse one is able to live in a new area for about 13 weeks and meet new people, try new foods and enjoy the local activities that the destination has to offer. Clinicians are also attracted to the guaranteed hours, tax benefits, free private furnished housing and extended stays, health insurance, 401K and weekly pay with direct deposit offered by a HealthTrust travel assignment. Family and friends can play a big role in the assignment location choice to visit loved ones that they may have not seen in a while or to bring family and share new experiences with them.
Travel nursing is offered throughout a wide range of in-demand specialties such as Tele, ICU and OR. While the most common assignment length is typically 13 weeks, contracts can range anywhere from 4 to 26 weeks. Travelers need to be licensed in the state that they would like to travel to, with the exception of 14 or so compact states that have reciprocal license acceptance. Prior to starting an assignment, travel nurses and allied professionals are required to complete clinical competency testing as well as a drug screen and criminal background check. Minimum experience requirements are based on the specialty, the facility, unit and even the location. The minimum requirement is 12 months of acute care hospital experience in the specific specialty.
"We have a team of experienced recruiters that believe in partnership and placing our clinicians in positions that encourage long term relationships," says Director of Travel Recruitment Sylvia Weg-Swezy. "We pride ourselves on our referrals from our travelers and our high level of retention."
A wide range of healthcare facilities utilize travel nurses and allied support techs from prestigious facilities and world-class research facilities, to small community hospitals and urgent care facilities across the country. Travel nurses are a critical component of a hospital system's clinical workforce, helping the facility accommodate increased patient volumes during busy seasons, nursing staff medical and maternity leaves, during EMR system conversions and much more. Some rural hospitals even work with travel nurses to help attract a new pool of talent with specialty experience and certifications to their communities.
Choosing to travel with HealthTrust directly gives you the advantage of having access to exclusive open positions for quick placements and strategic planning in advance. We also have close relationships with our hospital clinical leadership team to facilitate special requests such as shift preference and block scheduling.
If you are interested in becoming a HealthTrust Travel nurse click here to get started and speak with a specialized recruiter today!