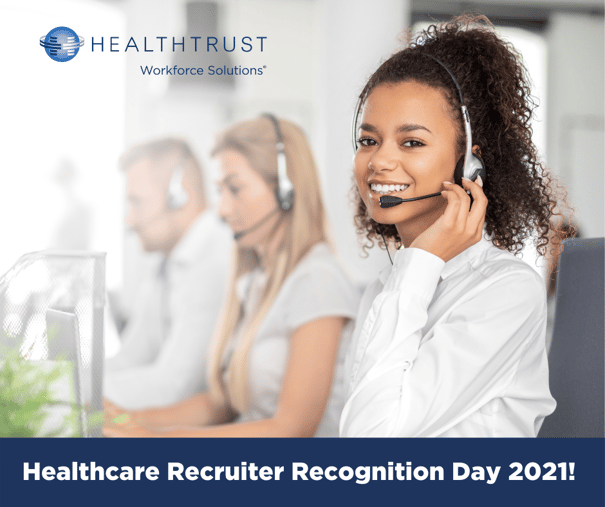 Happy National Healthcare Recruiter Recognition Day! In 1991, Congress declared the first Tuesday in June to be National Healthcare Recruiter Recognition Day — celebrated on Tuesday, June 1st this year.
HealthTrust Workforce Solutions is thankful for the incredible dedication and hard work demonstrated by all of our talented healthcare recruiters who work diligently to find the best clinicians and interim leaders for healthcare facilities across the nation. Through the perseverance of our healthcare recruiters, especially throughout COVID-19, HealthTrust Workforce Solutions has been able to effectively enhance patient care.
We are proud of the pivotal role that recruitment plays within our organization. Each of our recruiters dedicates their time, energy, and passion to finding incredible clinicians and ensuring that each clinician feels like a part of the HealthTrust family. Our recruiters and our entire team make a meaningful impact as they work toward improving the lives of more patients in more ways across the country.
We thank our recruiters for choosing to represent HealthTrust and the entire HCA Healthcare enterprise, where we are connected to something bigger than ourselves, where we care like family, where your recruitment efforts unlock endless possibilities for clinicians and where we raise the bar higher throughout the healthcare industry.
If you would like to join our impactful team, click here to browse our career opportunities.