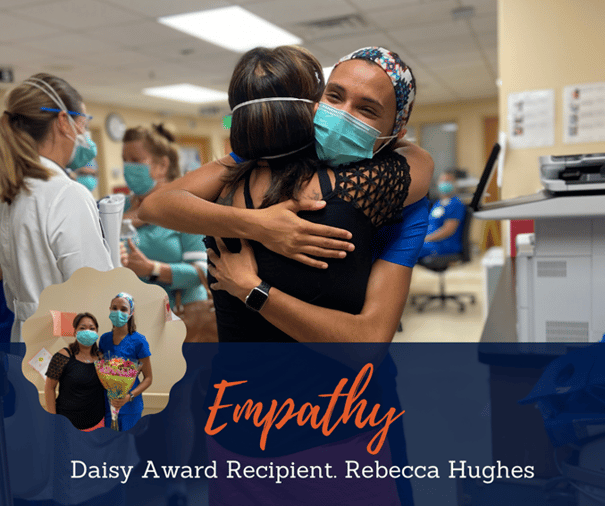 Congratulations to Rebecca, RN, on earning a DAISY Award!
Rebecca, who is a graduate of the StaRN program, was nominated by a patient at Largo Medical Center for her incredible confidence and compassion. Read the full nomination below:
"Rebecca is one of the many reasons I am alive today. Her compassion and caring made a huge difference in my life and I will never forget her for as long as I live."
Please join us in congratulating Rebecca on her DAISY Award!
If you're interested in joining the HealthTrust team, click here to browse our available job opportunities.