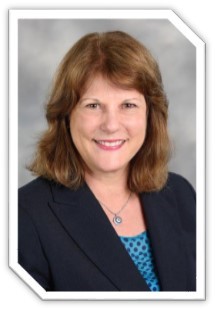 Linda Julia is our Regional Vice President for the state of Florida. She started her career with HCA Healthcare at Plantation General Hospital, where she worked for 20 years first as a bedside nurse and then as a director.
"I've always been interested in healthcare," Linda says about her decision to become a nurse. "When I was in high school, my mom took me and some friends to volunteer at the local VA hospital, and I just knew that I wanted to help people for a living."
The Baltimore native would go on to join the administrative team at new healthcare staffing agency — an HCA subsidiary known as All About Staffing. This company would later become HealthTrust Workforce Solutions, an industry leader in both healthcare recruitment and MSP offerings.
In her current role, Linda is responsible for ensuring that the staffing needs are met for all of the hospitals in her region. She achieves this by overseeing the staffing operations across the state of Florida, as well as acting as a liaison to the hospitals and receiving their detailed needs.
"The best part of my job is being able to use my clinical knowledge to continue helping patients at the bedside while also helping the teams at the hospital," she says. "You need to be able to balance what's important at the bedside with what's important at an administrative level."
Her expertise in both clinical and corporate settings has given her unique insight into solving the complex issues that arise in healthcare staffing. Combined with her sunny disposition and undeniable charisma, she inspires all of her teams to succeed.
"I admire Linda for the results she consistently brings to this company, her passion for excellence, and her ability to drive a culture where others want to excel," says Judi Brett, Area Vice President for West Florida. "She welcomes the challenges of implementing new solutions and always pushes others to think out of the box. She manages from the heart and leads by example."
This September, Linda will celebrate 42 years as a member of the HCA Healthcare family through her time at Plantation General Hospital and with HealthTrust Workforce Solutions. We congratulate Linda Julia on this extraordinary achievement.
If you are interested in joining the HealthTrust Workforce Solutions team, click here to browse our current career opportunities.